In the health and wellness world, turmeric, is a revered superfood (or superspice) that may be just as effective as pharmaceuticals in addressing a host of concerns. (1) Yet while the larger wellness community focuses on turmeric's ability to improve conditions including arthritis and chronic pain, it should also be noted that turmeric benefits extend even to oral and dental health.
Turmeric owes much of its amazing medicinal power to its active component, curcumin, which also gives turmeric its incredibly rich orange-yellow color. Coming from the Curcuma longa plant, turmeric has been used for centuries in Ayurveda and Traditional Chinese Medicine for all kinds of medicinal purposes, including the treatment of infections, skin diseases, stress, and depression.
Turmeric benefits are also known to include its anti-inflammatory, antioxidant, and even anticancer effects, making it a powerful way to prevent and even treat many common and chronic health concerns. (2)
If you're already supplementing with turmeric (or cooking with it regularly) in order to ease joint pain or boost fat metabolism, you may be surprised to know that your mouth is reaping some of those benefits. Here's a look at the top five ways turmeric benefits oral health:
5 Turmeric Benefits for Oral Health
Get Dr. B's Dental Health Tips
Free weekly dental health advice in your inbox, plus 10 Insider Secrets to Dental Care as a free download when you sign up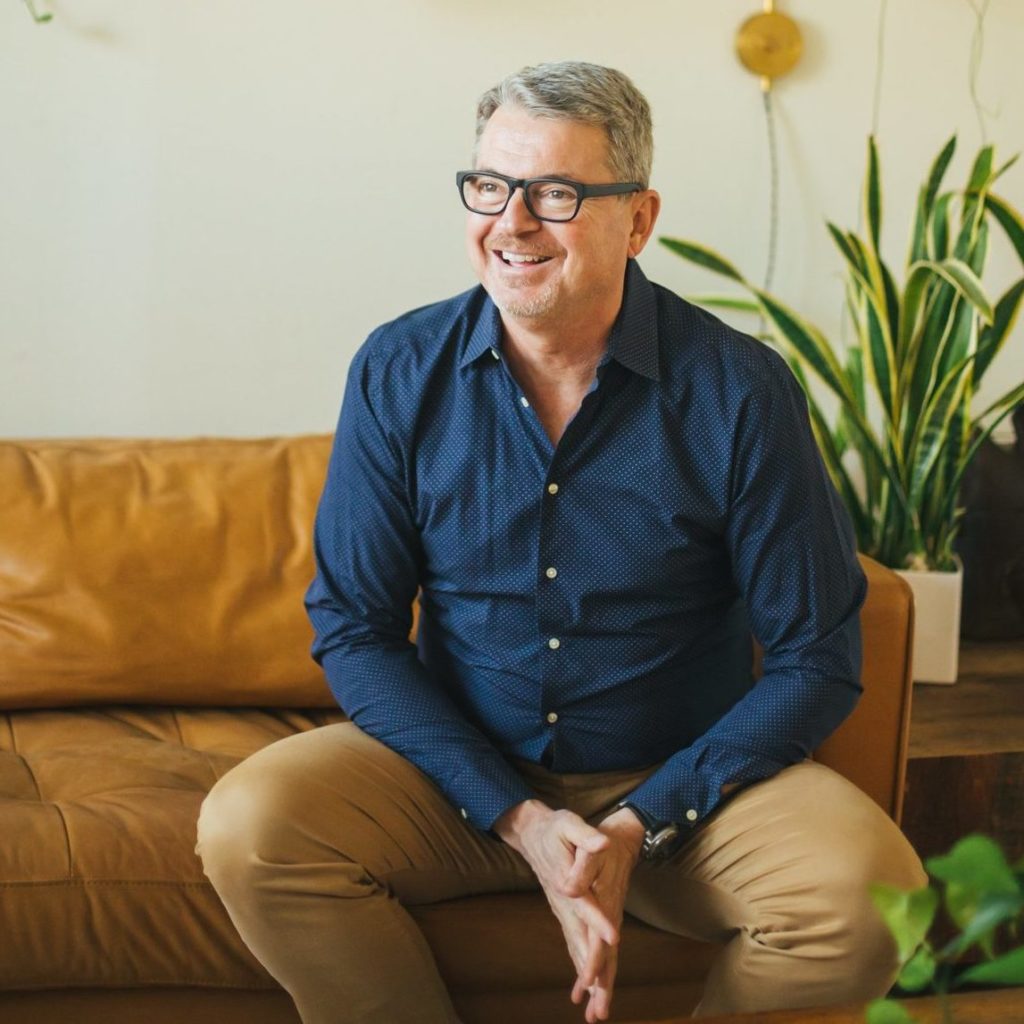 Teeth whitening
Move over activated charcoal and baking soda, and make room for another incredible natural tooth whitener. In its powdered form, turmeric is picking up steam for its ability to naturally whiten teeth—which is pretty surprising based on its very intense color
When used for several days at a time on a periodic basis, the spice may help your teeth to naturally become whiter and brighter by decreasing the appearance of stains. To reap these turmeric benefits for a brighter smile, I recommend using a paste made from turmeric, coconut oil, and baking soda. Allow the turmeric or turmeric mixture to remain on your teeth for two to five minutes, rinse thoroughly, and then brush with your normal toothpaste as usual.
Your sink and toothbrush may require a little more cleaning to keep them from becoming stained yellow, but I think it's worth the extra effort for a natural tooth whitener that isn't harsh like conventional whitening agents.
---
Turmeric Mouth Paste
Instead of brushing with it for a couple of minutes and then rinsing it away—like you would with a standard toothpaste—this paste should be massaged onto the teeth and gums and allowed to sit for 5-10 minutes. This is the best way to ensure that the active ingredients have time to work their magic.
Author:
Prep Time:

5 minutes

Cook Time:

5 minutes

Total Time:

10 minutes

Yield:

1

-

2

servings

1

x
1/2 teaspoon

Turmeric

1/2 teaspoon

Baking Soda

1/4 teaspoon

L-Arginine

1 teaspoon

Cold-pressed Organic Coconut Oil
Instructions
Mix all ingredients in a small bowl.
Mix until well-combined.
Store in an airtight container in the refrigerator.
---
Pain/inflammation management
When it comes to oral health, reducing and preventing inflammation is a top goal. Turmeric is already being used in the dental world as mouthwash, as a pit and fissure sealant (cavity prevention method), and as a subgingival irrigant (for gum diseases). (3) It can also act as a potent anti-inflammatory agent by reducing pro-inflammatory histamine levels while upping the production of natural inflammation-suppressing cortisone in the body.
With these incredible abilities, it's no wonder that turmeric can help with the pain and inflammation that comes with a toothache, cavity, or infection.
Again, turmeric's benefits are largely because of it active ingredient curcumin, which is a potent anti-inflammatory that can actually inhibit the biosynthesis of inflammatory prostaglandins in the body. In fact, oral administration of curcumin in cases of acute inflammation was found to be just as effective as conventional steroid and non-steroid anti-inflammatory drugs. (1)
---
Oral Microbiome-Friendly Mouthwash
This mouthwash is best used before bed, to minimize the impact of foods eaten during the day. Swish a tablespoon for up to one minute before spitting. Do not swallow, and be sure to store in the refrigerator to keep fresh.
Author:
Prep Time:

65 minutes

Cook Time:

5 minutes

Total Time:

1 hour 10 minutes

Yield:

1

6

1

x
1/2 teaspoon

Calcium Carbonate

1/2 teaspoon

L-Arginine

1/2 teaspoon

Turmeric

3

–

4

Cloves (soaked in

1 cup

of hot water for at least 1 hour or up to 24 hours)

1/2 teaspoon

Baking Soda

1 cup

Water
Instructions
Remove the cloves from the water and add the remaining ingredients, including the water, to a glass jar.
Whisk until well-combined, or add a lid to the jar and shake, or add to a high-speed blender.
Use 1 tablespoon worth for a quick rinse.
---
Fights infection
If you're struggling with an infection in your mouth, this turmeric-based golden milk tea may be the perfect therapeutic beverage to sip on. With its antimicrobial, antiseptic, astringent and antioxidant properties, turmeric is such a well-rounded and effective natural dental aid. (4)
Rinsing with turmeric mouthwash or applying turmeric paste to teeth and gums are some of the other ways this incredible spice is used to fight off oral infections and naturally improve dental health.
---
Dr. Burhenne's Golden Milk
This warm, comforting drink is a perfect after-dinner nightcap. I also love it first thing in the morning, as it doesn't have any of the acidic or staining qualities of coffee. In fact, turmeric can actually help remove extrinsic dental stains.
Author:
Prep Time:

5 minutes

Cook Time:

5 minutes

Total Time:

10 minutes

Yield:

2

-4

1

x
1 cup

full-fat, unsweetened coconut milk

1 teaspoon

coconut oil or ghee

1 teaspoon

freshly grated ginger
dash of black pepper

1 tablespoon

turmeric paste (recipe below)

1/2 teaspoon

ground cinnamon

1/4 teaspoon

cardamom
couple drops of stevia
Turmeric Paste
1/3 cup

water

2 tablespoons

Turmeric Powder
Instructions
Heat coconut milk in a saucepan over medium heat and bring to a gentle simmer. Stir in oil, ginger, turmeric paste, peppercorns, cinnamon, cardamom, and stevia.
Reduce heat and simmer for about 5 minutes or until everything is evenly combined.
Serve immediately and store any leftovers in a glass container in the refrigerator for up to 5 days.
Turmeric Paste
Bring water to a simmer. Stir in turmeric. Simmer for a couple minutes, stirring constantly and dissolving any lumps.
Turn off heat. A thin paste should have formed. Add a little more water if paste is too thick.
---
Prevention of plaque formation and gingivitis
Research published in The Journal of Contemporary Dental Practice looked at how turmeric benefits the gums when participants used as turmeric-based mouthwash to prevent plaque formation and gingivitis. (Subjects included in the study had a fair or poor gingival index score and a plaque index score greater than one.)
Turmeric's performance and ability to improve gingivitis and its symptoms was impressive, and researchers observed its ability to significantly reduce total microbial count. Overall, the study concludes, "turmeric mouthwash can be effectively used as an adjunct to mechanical plaque control methods in prevention of plaque and gingivitis." (5)
Oral cancer treatment
According to a scientific review published in the Molecular Cancer journal, curcumin is a nontoxic, natural substance found in turmeric that is scientifically known to possess anticancer activities. More specifically, research demonstrates that curcumin can fight cancer in the way it affects the numerous biological pathways and processes involved in cancer formation, tumor production, oncogene (a gene that can potentially cause cancer) expression, metastasis (the tendency of certain cancers to spread to different parts of the body), as well as apoptosis (programmed cell death of cancer cells).
The review concludes that curcumin fits the description of an anti-cancer agent that offers a reduced risk of toxicity and negative side effects, but without a comprise of therapeutic efficacy. In vitro and in vivo animal studies also demonstrate how turmeric extract and turmeric oil can prevent precancerous lesions in the oral cavity in the first place. (6)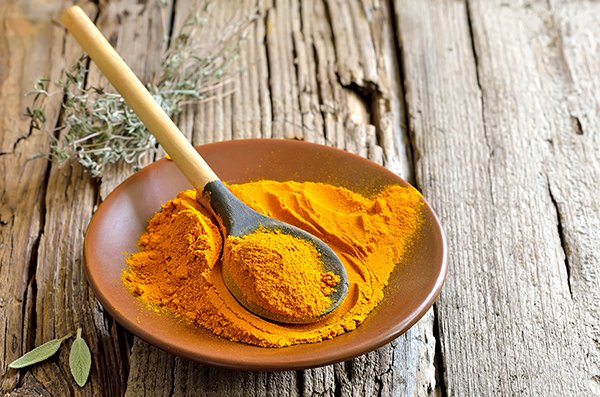 How to Use Turmeric for Oral and Dental Health
Turmeric can be used medicinally in many forms, including powder, tea, essential oil, tincture, capsule, or tablet. The following turmeric benefits for dental health have been studied and yielded positive results (7)
For dental pain: Massage aching teeth with roasted, ground turmeric.
For gum concerns (like gingivitis and periodontitis): Topically apply turmeric to the gums twice daily to provide relief via a paste made from 1 teaspoon of turmeric, ½ teaspoon of salt and ½ teaspoon of mustard oil.
For reduction of plaque and inflammation: Rinse with a turmeric-based mouthwash for up to 60 seconds to naturally decrease inflammation and irritation, while also fighting plaque buildup.
Final Thoughts on Turmeric and Oral Health
There's a reason that turmeric is at the top of every wellness must-try list. It's a powerful and all-natural agent that can support overall health, including the health of your teeth and gums. Give turmeric a try today to reap the benefits of a healthy mouth—that leads to a healthy body.
[read-next link="https://askthedentist.com/recipe/gum-soothing-popsicles/" text="Gum-Soothing Popsicles"