Flossing and brushing your teeth well are vital parts of a good oral hygiene routine. Whichever you do first may not have a huge impact on your oral health, but it may give you a slight edge in removing plaque.
Should you floss before or after brushing? You should floss before brushing your teeth. When you floss first, you can remove more plaque from along and under the gum line before it turns into tartar.
If tartar forms, it must be removed by your dental hygienist.
Flossing (especially before brushing) can:
Dislodge food particles from in between teeth to stop dental plaque from forming
Prevent gingivitis (the precursor to periodontal disease)
Reduce inflammation of the gums and mouth
Stop or prevent tooth decay
Prevent bad breath
Allow fluoride toothpaste or hydroxyapatite toothpaste to make better contact with tooth enamel
The American Dental Association (ADA) recommends you floss once per day but does not recommend whether you should brush or floss first.
IF YOU PURCHASE A PRODUCT USING A LINK BELOW, WE MAY RECEIVE A SMALL COMMISSION AT NO ADDITIONAL COST TO YOU. READ OUR AD POLICY HERE.
The Ideal Flossing Habit
You should floss at least once per day before brushing your teeth. Ideally, you should floss every night before bed to remove any food debris that gathers throughout the day.
To floss properly:
Start with 12-18 inches of dental floss.
Wrap the ends of your floss around the index fingers on both of your hands. Leave 4-6 inches of floss between your hands.
Gently slip the floss between your teeth as high as it will go. In a healthy mouth, floss should be able to get beneath the gum line.
Form a C-shape to hug one tooth.
Brush the floss up and down 5-10 times on that side.
Hug the other tooth and floss up and down 5-10 times.
Repeat these steps in each space between your teeth.
It's normal to see a small amount of blood on rare occasions, especially if you're beginning a new flossing habit. However, if you bleed consistently on flossing, even after a week or two of daily flossing, call your dentist. You may be at risk of gum disease.
Starting a habit isn't easy at first. But if you start with a positive attitude, research shows that you may be able to solidify your new flossing habit within as little as 4 weeks.
Get Dr. B's Dental Health Tips
Free weekly dental health advice in your inbox, plus 10 Insider Secrets to Dental Care as a free download when you sign up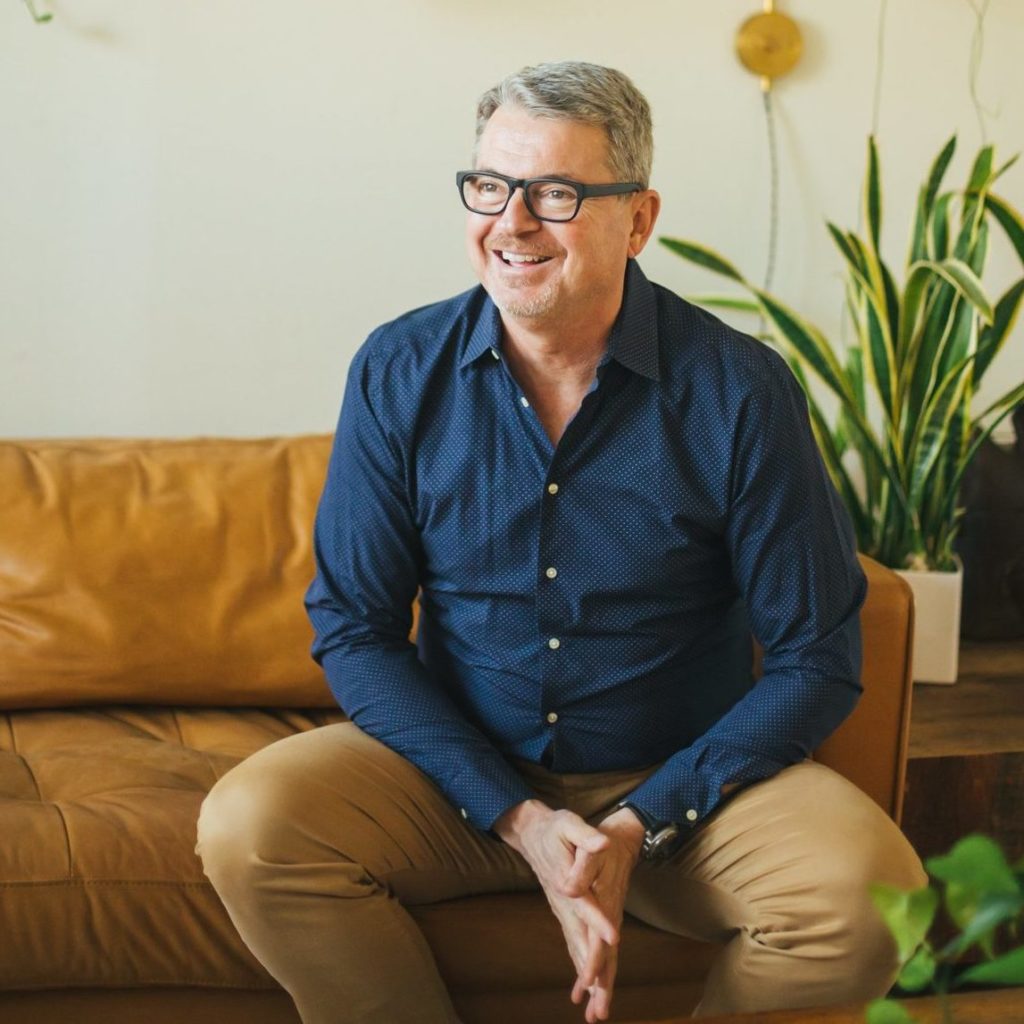 Why is flossing important?
Many people brush twice every day but fail to floss. Unfortunately, this is most common in low-income communities.
However, flossing may actually be more important than brushing your teeth in terms of good dental hygiene. This is because food debris between the teeth is most closely connected to the development of tooth decay.
Cavities frequently form in the hidden areas between teeth. These are known as "interproximal caries". The majority of tooth decay in top teeth begins in between teeth where toothbrush bristles struggle to reach.
How to Choose Your Floss
To choose the best floss, look for a floss made with non-toxic materials in the way you're most easily able to use it.
You may use conventional floss, knotted floss, or interdental brushes to floss your teeth.
Floss sticks are especially helpful if you have a small mouth opening and struggle to floss. You may use disposable or reusable floss sticks in your dental care routine.
Some materials used to make floss are toxic. If you can, avoid floss with Teflon, petroleum, and fragrance.
RiseWell's floss is the first floss coated with hydroxyapatite (HAp). This compound makes up most of your tooth enamel and dentin and may help rebuild weak enamel between teeth. This floss may be best for you if you tend to form cavities between your teeth.
Knotted floss may be most effective for reducing dental plaque, clearing the biofilm on teeth of bacteria, and preventing bleeding gums.
Other Dental Health Tips
For optimal dental health:
Floss at least once per day.
Brush your teeth for at least 2 minutes in the morning, before bed, and 30-45 minutes after eating sugary, acidic, or processed foods.
Use a hydroxyapatite toothpaste or fluoride toothpaste to strengthen your teeth.
Do not rinse your teeth after flossing and brushing, which may wash away the toothpaste ingredients that can build tooth structure.
Scrape your tongue once per day.
Oil pull about once per week. (If you're addressing inflammation, oil pull 3-5 times per week.)
Eat a tooth-friendly diet for strong teeth and healthy gums.
See your dentist and dental hygienist every 6 months for a teeth cleaning.
Avoid alcohol-based mouthwash, which can dry out the mouth.
When to See Your Dentist
See your dentist if:
Your gums bleed frequently or excessively
You have extremely bad breath that won't go away, despite regular flossing and brushing
Your gums are extremely tender and/or inflamed
The color of your gums change
You notice signs of receding gums
You experience severe pain in your teeth or gums
You experience pain in your teeth or gums that doesn't go away after 2 days of toothache remedies
You develop a fever accompanied by bleeding or pain in your teeth and/or gums, which may be a sign of infection
The Bottom Line
I recommend that you stick with whatever works for you so that you stay in the habit of always brushing and flossing.
Just keep in mind that beginning with flossing might be marginally better for long-term dental health than if you brush first.