Many Americans have no dental insurance and are shocked after seeing the sticker price of a procedure.
Have you been avoiding the dentist–despite that creeping pain in your tooth–due to financial fear? Fortunately, there are two great pieces of news for you today: one, you aren't alone! Two, you have more options than you realize.
You won't find any shame here. You may actually be surprised to learn that 27% of American adults have untreated tooth decay. (1) In fact, a recent statistic published by the Center for Disease Control showed that 36%–over a third–of all Americans haven't visited a dentist in the last year. (2)
My mission is to empower you to get great dental care, even with no dental insurance. And before you go paying exorbitant fees, check my guide to be sure you aren't being overcharged or ripped off by fraudulent diagnoses.
It's not abnormal to be concerned about the affordability of a dental plan for treatment. That's why I put together these seven options to help you make the best, most fitting choice while receiving affordable dental treatment.
While it may be tempting to put these ideas on the backburner, skipping dental appointments due to no dental insurance will unfortunately cost a lot more money down the road. With your future in mind, read on to save in the long run.
[callout-quiz banner="Find a Functional Dentist" button_link="https://askthedentist.com/directory" button_text="Search Your Area"]
Search the Functional Dentist Locator
Our database of functional providers includes dentists, hygienists, and myofunctional therapists, in over 50 areas around the world and growing.[/callout-quiz]
IF YOU PURCHASE A PRODUCT USING A LINK BELOW, WE MAY RECEIVE A SMALL COMMISSION AT NO ADDITIONAL COST TO YOU. READ OUR AD POLICY HERE.
Get Dr. B's Dental Health Tips
Free weekly dental health advice in your inbox, plus 10 Insider Secrets to Dental Care as a free download when you sign up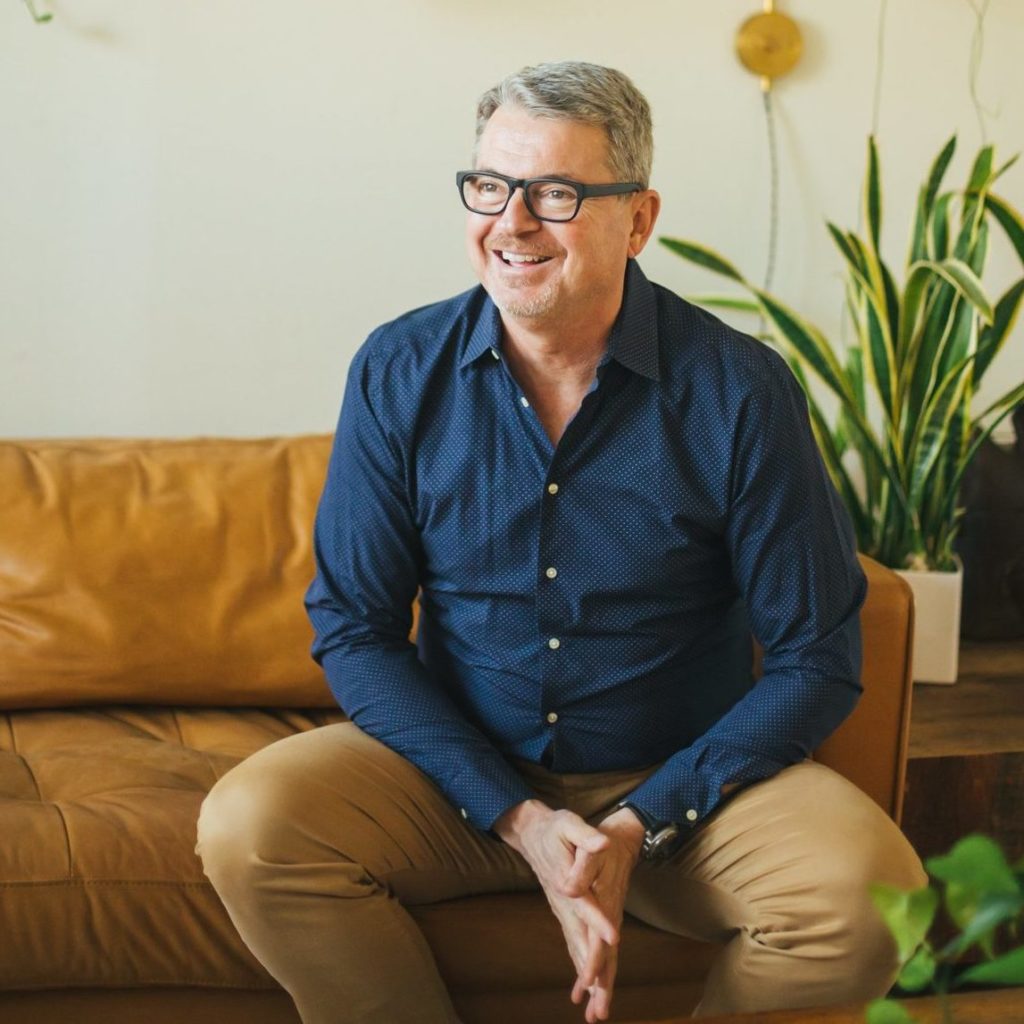 7 Options for Seeing a Dentist with No Dental Insurance
1. Go to a Dental School
I've found that many people scoff at this suggestion, and it's not unusual to be concerned at the idea of a student poking around near your sensitive teeth.
Using a dental school may sound worrisome, but the process is subject to strict oversight and clear procedures. Licensed professors oversee each stage of dental work completed at their school, making suggestions and stepping in when needed.
Pros of choosing a dental school:
These programs often offer cutting-edge technology and clinical trials, making you likely to receive treatment you might not afford otherwise, especially with no dental insurance.
Dental schools can often fit in emergency needs beyond their typical routine care.
Some schools will actually pay you to be a guinea pig during state board exams each summer. Call your local dental college to inquire about opportunities.
The cost is fractional compared to seeing a dentist who has graduated from such a program.
Possible setbacks:
Since these dental students are learning, procedures at schools can take longer than at a traditional dentist and may require more than one visit. The average estimate is 3 times the length of a procedure at a licensed dentist's office.
Students graduate each year, meaning your student dentist can change over time. You may need to explain your dental history and needs every few visits, and you won't have the benefit of a doctor who's known you long-term.
Clinical trials you choose to participate in through your local dental school do not have guaranteed results.
Check here to find a local dental school that's accredited by the American Dental Association.
2. Find a Sliding Scale Dental Clinic
Many charities, faith-based organizations, United Way, and health centers support free or reduced dental clinics for those with no dental insurance. These will work with you to determine what you can pay based on your income, and typically feature excellent dentists donating their time.
Pros of choosing a sliding scale or free clinic:
You're unlikely to run into unfair charges, since the rates are income-based.
Sliding scale or free clinics are available in most urban areas, so there won't be a long commute for treatment for many people.
Since the dentists are licensed professionals, these clinics boast quicker procedures than a dental school offers.
Possible setbacks:
These programs are often more difficult to enroll into, or are pop-up style, increasing the waiting period for a dental visit.
Try one of these databases to find a sliding scale or free clinic near you! These organizations want to help you if you have a need but no dental insurance:
3. Create a Margarita Fund
I often tell my patients that dental insurance isn't truly insurance, it's just a benefit. There are so many stipulations, and your max coverage is often capped at $2,000—not a helpful number for patients needing multiple major procedures.
Something I call a "margarita fund" can help.
What's with the whimsical name? Well, in a margarita fund, I suggest you put aside $100-$150 a month toward visiting your dentist of choice. If after a checkup, you don't end up needing costly dental services, you can go out and buy margaritas (or a nice dinner with loved ones).
Even if you do need to use your margarita fund, you can visit the dentist more frequently with the assurance that you'll have what you need to cover costs. For those with no dental insurance, this fund can take a bite out of unexpected expenses.
Pros of starting a Margarita Fund:
Knowing you can cover procedures results in reduced anxiety when visiting the dentist.
There's a potential for delicious drinks or dinner!
You'll reap long-term benefits from seeing a dentist more regularly.
You have money set aside for cover dental expenses, even with no dental insurance.
Possible setbacks:
For many tight budgets, $100-150 per month may not be doable. If you're in that situation, I encourage you to try putting back even $10 each month if you can towards dental expenses.
To hear a more in-depth explanation, check out this video explaining dental savings strategies:
4. Double-Check Your Current Benefits
If you have Medicaid or your children have qualified for Children's Health Insurance Program, you may qualify for more dental benefits and insurance coverage than you think. Each state has its own dental care plan under Medicaid, so click here to find your potential dental coverage.
For seniors with dental work needs, potential dental insurance plans are available under Medicare Plan C.
Doctors and researchers have referred to childhood tooth decay as the silent epidemic due to its rampancy in low-income families concerned about dental costs.
The good news is that the last 10 years have dramatically increased children's access to dental care for both preventative care and procedures. (3)
If you or your child has Medicaid or Children's Health Insurance Program, look into what's already offered. You may be pleasantly surprised.
5. Mix and Match
Recently, I received an emailed question from a reader with no dental insurance who couldn't swing the cost of a cleaning, exam, and x-ray. If I were her dentist, I would have viewed her most recent x-rays and, based on a thorough clinical exam, made a "threat assessment" for potential decay.
I also would have taken new x-rays and not done the cleaning. This combination essentially would cost the same as the cleaning and exam combo.
There are always options and ways to personalize your dental care to your situation. By reading this article, you're one step closer to becoming an informed patient!
Don't be afraid to look at costs, consult your dentist, ask questions, and choose what suits your needs and best price point.
One final note: missing a cleaning pales in comparison to missing a deep cavity that will irreversibly damage the tooth.
Gingivitis, prevented by cleaning, is reversible. Deep cavities and root canals, prevented by exams and x-rays, are not. Rather than risking a larger bill later, feel free to mix and match what options work best for you.
6. CareCredit Installment Payments
Not comfortable with a clinic, a dental school, or missing a cleaning? More than 200,000 dentists now partner with CareCredit, a service that offers the option to pay for your dental work in installments. They even offer an interest-free incentive in some circumstances. Learn more and find partnering dentists on their website.
Having no dental insurance doesn't mean you have to fork over steep, upfront cash. This is an especially good option if you are looking for something considered more in the cosmetic dentistry field, like veneers.
7. Quote a Price for Your Dental Work
Close your eyes and dream of a world where you could find prices before, and not after, you went to the dentist. What if you could even provide your budget and be matched with a dentist that matches your needs?
Thanks to a company called Smylen, that dream is coming true. Currently located in NYC, they're expanding to cities around the country this summer and exist to help you connect with the dentist you need at a price you can afford. These professionals are happy to help, even when you have no dental insurance.
As a gift from me to you, enter the coupon code "ASKDENTIST" for $10 off the work you bid on when you're matched with a dentist through Smylen. If this option exists in your area, it's a great way to be placed with a dentist that truly works with you.
Emergency Dental Work with No Dental Insurance
Every 15 seconds, someone visits the ER for tooth pain, with millions of visits each year and roughly $2 billion spent annually. (4) Unfortunately, when patients wait until this point to seek treatment, costs can skyrocket from one of the more budget-friendly options listed above.
If you're considering a trip to the emergency room, know that a dental emergency is typically defined by: (5)
A tooth being knocked out
Bleeding that won't stop
Severe pain
Disorientation
Difficulty breathing
Patients from lower income brackets were found to be four times more likely to visit the ER than those from higher income. (6) Clearly, cost is a factor in waiting until your issue is severe enough to seek treatment, but the worst thing is that many of these bills could have been lower.
To avoid finding yourself in this demographic of emergency visitors paying steep prices, there's one simple tip: do not ignore tooth pain. Treating minor pain now can mean avoiding major bills later.
When you first feel pain in a tooth (or a few), it's possible you could receive fillings to catch the problem. I repeat, do not ignore the pain. Waiting until the ache increases could mean a myriad of costs such as a root canal, an extraction, or purchasing an implant down the road.
Why Dental Insurance Isn't Really "Insurance"
Dental insurance is really just insuring your preventative care and small repairs—the cap on what the insurance company will pay almost always precludes the cost of much-needed work.
Americans are four times less likely to have dental insurance than medical insurance. (7) Medical insurance is built to limit what the insured person will pay, while a dental insurance policy is designed to limit what the company will pay. That's quite a difference.
I like to say that health insurance and dental insurance are opposites. The aforementioned treatment options, or offering to pay in cash for discount plans, can make up the cost difference for those with no dental insurance.
How to Avoid Costly Dental Work
Something I remind my patients regularly:
The best way to avoid expensive dental work is prevention, prevention, and prevention.
Dental care is often the most difficult healthcare to afford and access. (8)
That's why if you're seeing your dentist every 6 months for regular appointments, you'll be saving thousands in the future. The upfront cost of consistent cleanings and exams is well worth the root canals, implants, and even dentures that you'd be paying for in the aftermath of avoiding care.
Dental insurance or no dental insurance, you can save money with everyday habits and regular care.
Not only is preventative care a major cost-cutter, but ignoring your oral health can have some serious consequences.
As the U.S. Surgeon General said in his definitive 2000 report: "You cannot be healthy without oral health. Oral health and general health should not be interpreted as separate entities." (9)
Leaving your dental woes unchecked can, over time, lead to more systemic issues such as diabetes, heart issues, respiratory infections, and more.
Another method of preventative care is to treat your oral health from the inside out. Are you aware that you can actually reverse small cavities over time by remineralizing your teeth? Talk about savings! There are many foods that can reverse that decay and prevent further cavities—regularly eating those is much less expensive than expensive dental work.
Furthermore, dealing with gingivitis early (which ¾ of Americans will have in their lifetime) can turn back the clock on potential cavities and bleeding gums. As an added bonus, improving your oral hygiene will increase your overall health and wellbeing.
What can you do now? Tooth pain is manageable as you wait for relief! Just remember to start preventative care now, and you won't find yourself here again in the future. An investment into your teeth today is a saving plan for tomorrow.
Key Takeaways: Healthy Teeth with No Dental Insurance
If you find yourself anxious at the cost of receiving dental care with no dental insurance, just remember that you have multiple options still available on a tight budget.
Dental schools, sliding scale and free clinics, margarita funds, double checking current benefits, mixing options to find your best fit, CreditCare payment plans, and naming a price with Smylen are all low-cost alternatives to going without dental health insurance.
In my opinion, any plan that makes affordable dental care possible for you is a great plan, especially with no dental insurance.
Now that you have your current crisis solved, don't forget to avoid future problems with excellent preventative care by remineralizing your teeth and creating better oral health. As always, I recommend making the diet and health changes needed for a healthier mouth so your next visit to the dentist can be one that leaves you smiling.
Have thoughts on this article or want to know more about what to do with no dental insurance? You can ask me and my team will respond directly.
Learn More:

Little Known Ways to Make Sure You Never Get Ripped Off at the Dentist
References

Dye, B., Thornton-Evans,G., Li, X., Iafolla, J. (2015) Centers for Disease Control and Prevention. Dental caries and tooth loss in adults in the United States. Retrieved from: https://www.cdc.gov/nchs/data/databriefs/db197.htm
(2017) Centers for Disease Control and Prevention. Oral and Dental Health. Retrieved from: https://www.cdc.gov/nchs/fastats/dental.htm
Hinton, E., Paradise, J. (2016) Kaiser Commission on Medicaid and the Uninsured. Access to Dental Care in Medicaid: Spotlight on Nonelderly Adults. Retrieved from: https://www.kff.org/medicaid/issue-brief/access-to-dental-care-in-medicaid-spotlight-on-nonelderly-adults/
Wall, T., Nasseh, K., Vujicic, M. Health Policy Institute Research Brief. American Dental Association. Emergency Department Visits for Dental Conditions – A Snapshot. Retrieved from: https://www.ada.org/~/media/ADA/Science%20and%20Research/HPI/Files/HPIgraphic_0218_2.pdf?la=en
Douglass, A. B., & Douglass, J. M. (2003). Common dental emergencies. American family physician, 67(3), 511-516. Abstract: https://www.ncbi.nlm.nih.gov/pubmed/12588073
Seu, K., Hall, K., Moy, E. (2012) Emergency Department Visits for DentalRelated Conditions, 2009. Retrieved from: https://www.hcup-us.ahrq.gov/reports/statbriefs/sb143.pdf
National Association of Dental Plans. (2017) NADP Dental Benefits Report: Enrollment Retrieved from: https://www.nadp.org/Dental_Benefits_Basics/Dental_BB_1.aspx#_ftnref1
National Academies of Sciences, Engineering, and Medicine. (2011). Improving Access to Oral Health Care for Vulnerable and Underserved Populations. Retrieved from: http://www.nationalacademies.org/hmd/Reports/2011/Improving-Access-to-Oral-Health-Care-for-Vulnerable-and-Underserved-Populations.aspx
Evans, C. A., & Kleinman, D. V. (2000). The Surgeon General's report on America's oral health: opportunities for the dental profession. The Journal of the American Dental Association, 131(12), 1721-1728. Abstract: https://www.ncbi.nlm.nih.gov/pubmed/11143736