Halloween is really a scary holiday for dentists — cavities from the massive sugar intake can appear virtually overnight. And, as many parents know, putting children through a painful restoration procedure for teeth is no one's definition of a good time. ?
In my early years as a dentist and a father, I used to feel bad around Halloween. But it's funny how 30 years of fatherhood and the joys of trick-or-treating with my daughters will change your perspective! I've come to realize that we can find a happy middle ground and have a fun and healthy halloween.
In fact, it's during Halloween that I find our children are watching us—how do we react around all this candy? Do they see adults engaging in moderation? Or adults who act powerless in front of candy?
This is why you won't see me participating in dentist buy back programs; I think this just confuses kids, not to mention, gives the candy value that it doesn't deserve. If I were a kid, I'd be thinking, "Hey, if the dentist is willing to pay for this stuff, maybe I should keep it!"
The idea isn't to be the Halloween grinch, but there are plenty of ways to celebrate Halloween that are healthier, and more ethical, than the mainstream.
Let's look at better Halloween candy swaps and a few really fun, non-food alternatives to Halloween candy.
Tooth-Friendly Halloween Candy Swaps
Get Dr. B's Dental Health Tips
Free weekly dental health advice in your inbox, plus 10 Insider Secrets to Dental Care as a free download when you sign up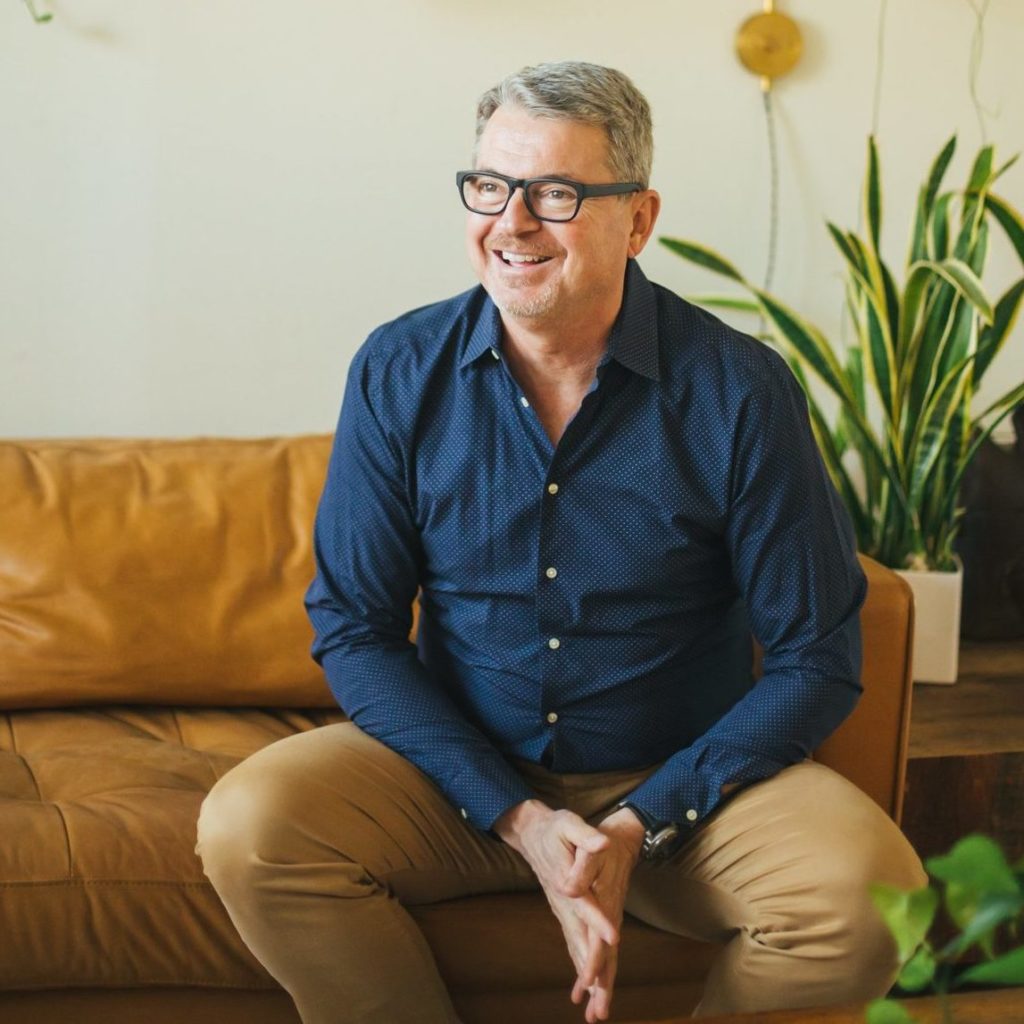 1. Low Sugar Chocolates
Okay, hear me out here — many kiddos aren't big fans of dark chocolate. However, there are chocolate treats sweetened with alternatives to sugar that are good for the teeth and still taste great!
Peanut Butter Cups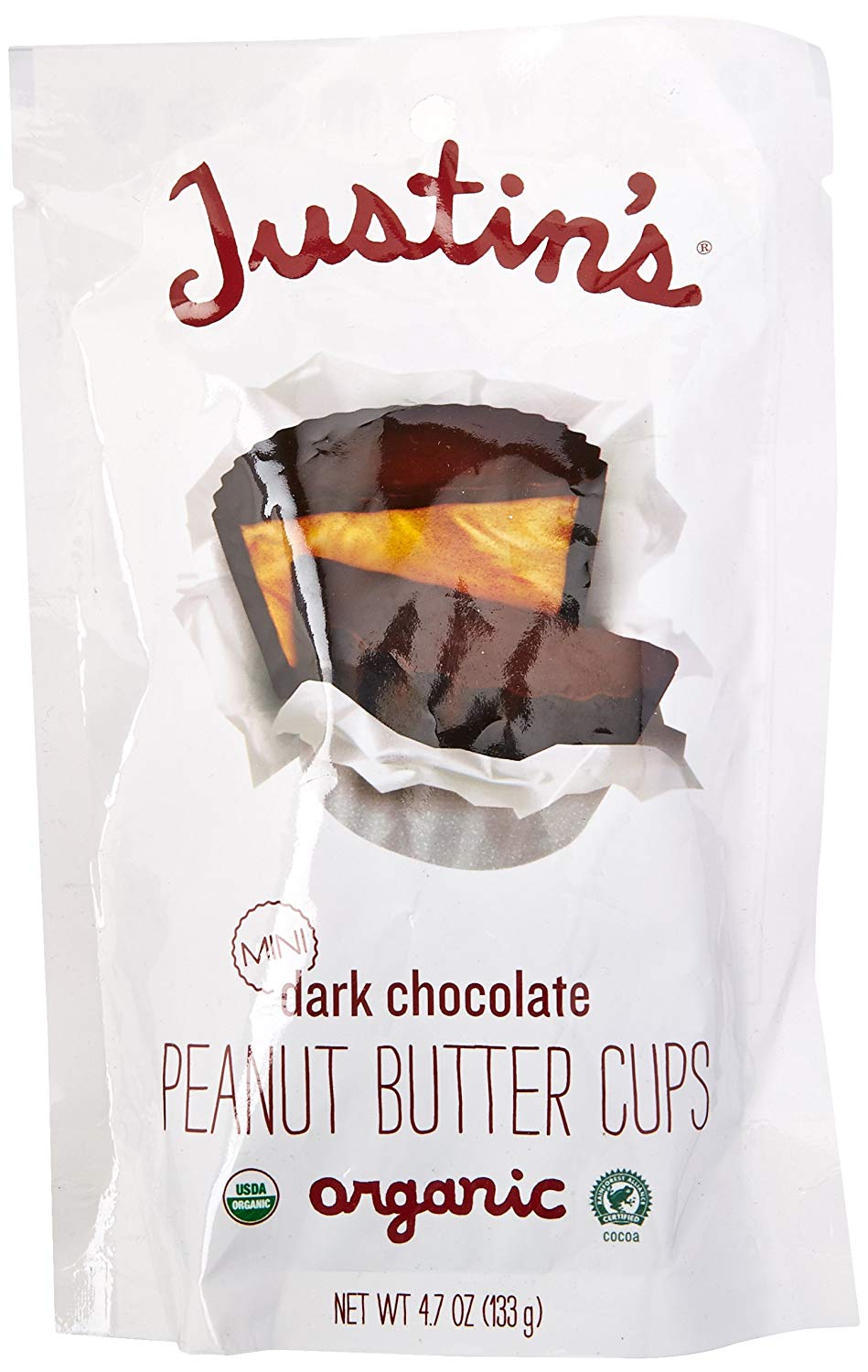 Justin's Nut Butter Mini Peanut Butter Cups
Chocolate Covered Almonds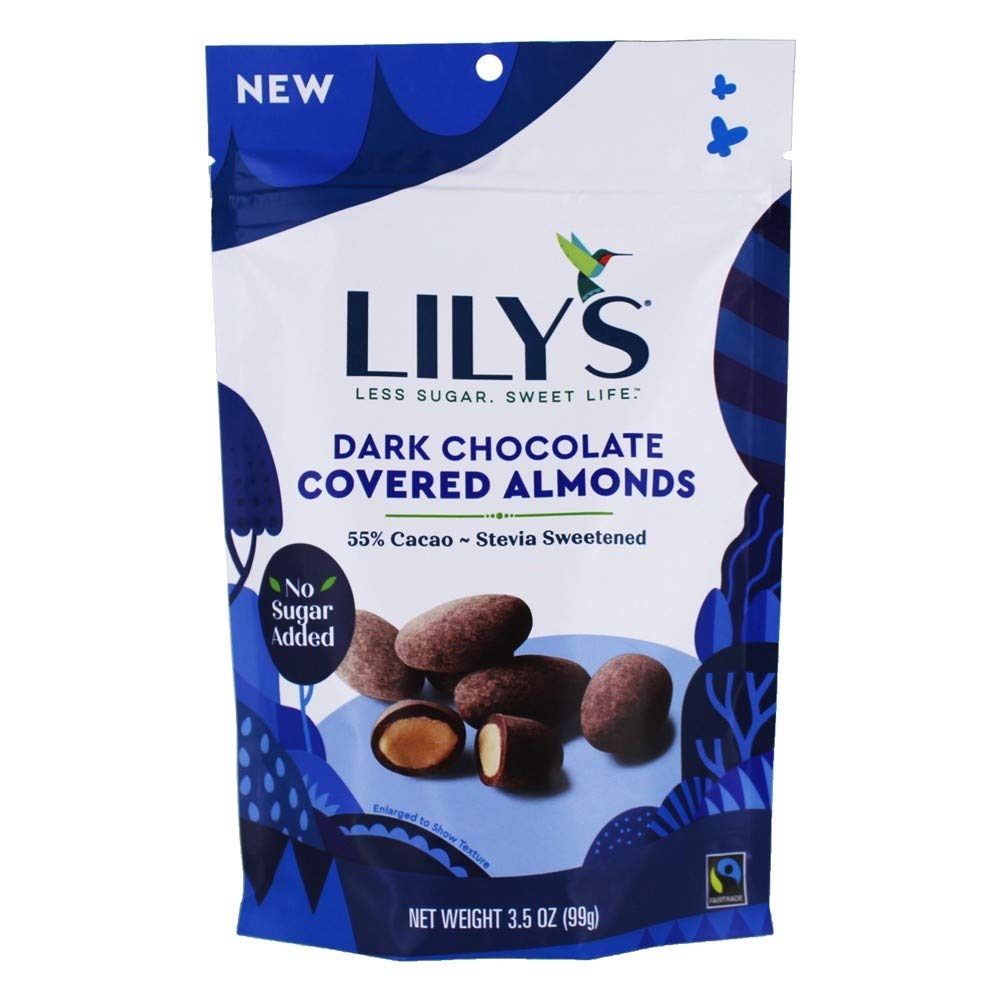 Lily's Dark Chocolate Covered Almonds
Chocolate Bars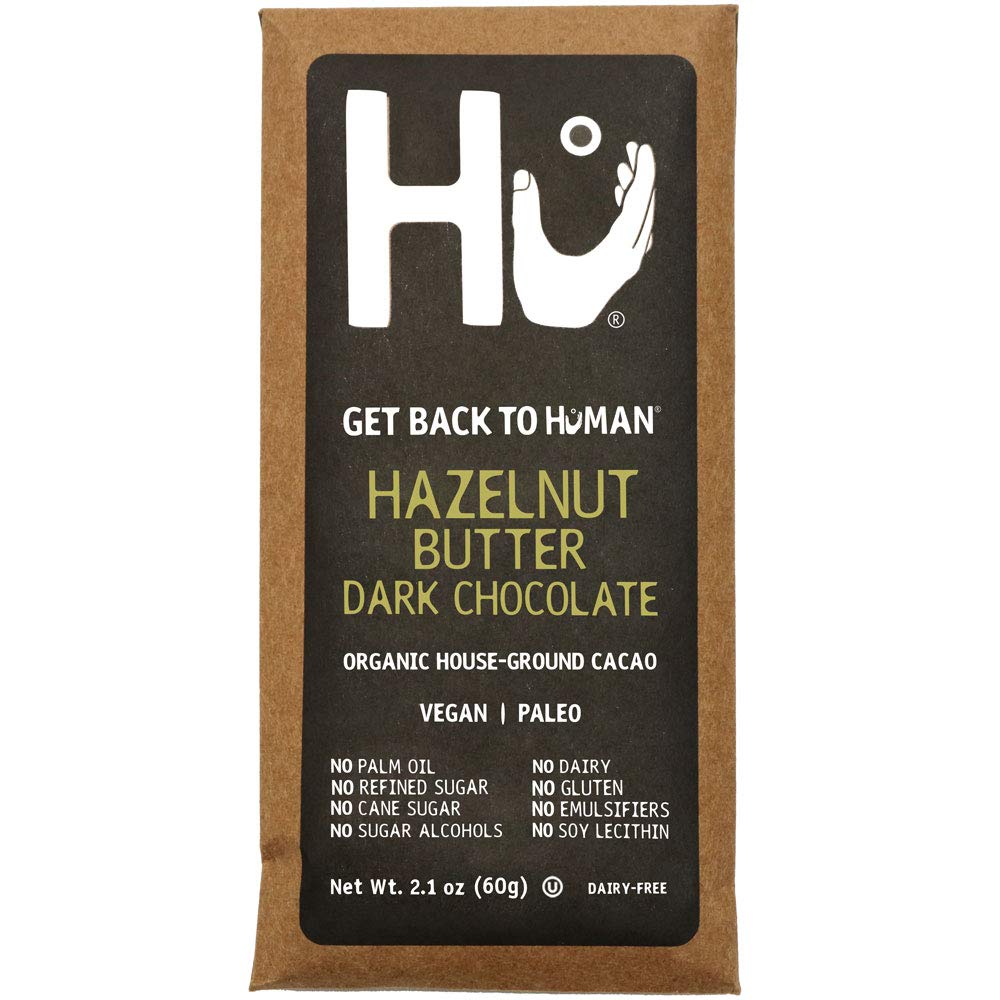 Hu Vegan Chocolate Bars
2. Non-Sticky Fruits
If I had to pick one "candy alternative" on Halloween that might be worse than a Snickers bar, it would be dried fruits.
The term is misleading, because "fruit' makes it sound healthy — but for the teeth, that couldn't be further from the truth. Dry fruit sticks to teeth and is harder to buffer with saliva and water than most candies.
Seriously, skip it.
Instead, consider putting together little baggies of easy fruits that are better for teeth, like:
Grapes
Cranberries
Blueberries
Apples
Bananas
3. Chilled Water Bottles
Don't get me wrong; I love sweets.
But when you're chewing on sugar-heavy treats, there is an innate desire for cold water that is pretty undeniable.
Children might not be able to express that they're thirsty for water, but they feel that same desire.
I got this as a reader suggestion several years ago, and I have to admit that I was very skeptical.
However, I gave it a try and was fairly shocked to find out how grateful both kids and parents were when they showed up at my door! As it turns out, they were feeling fairly dehydrated.
Mini Bottled Water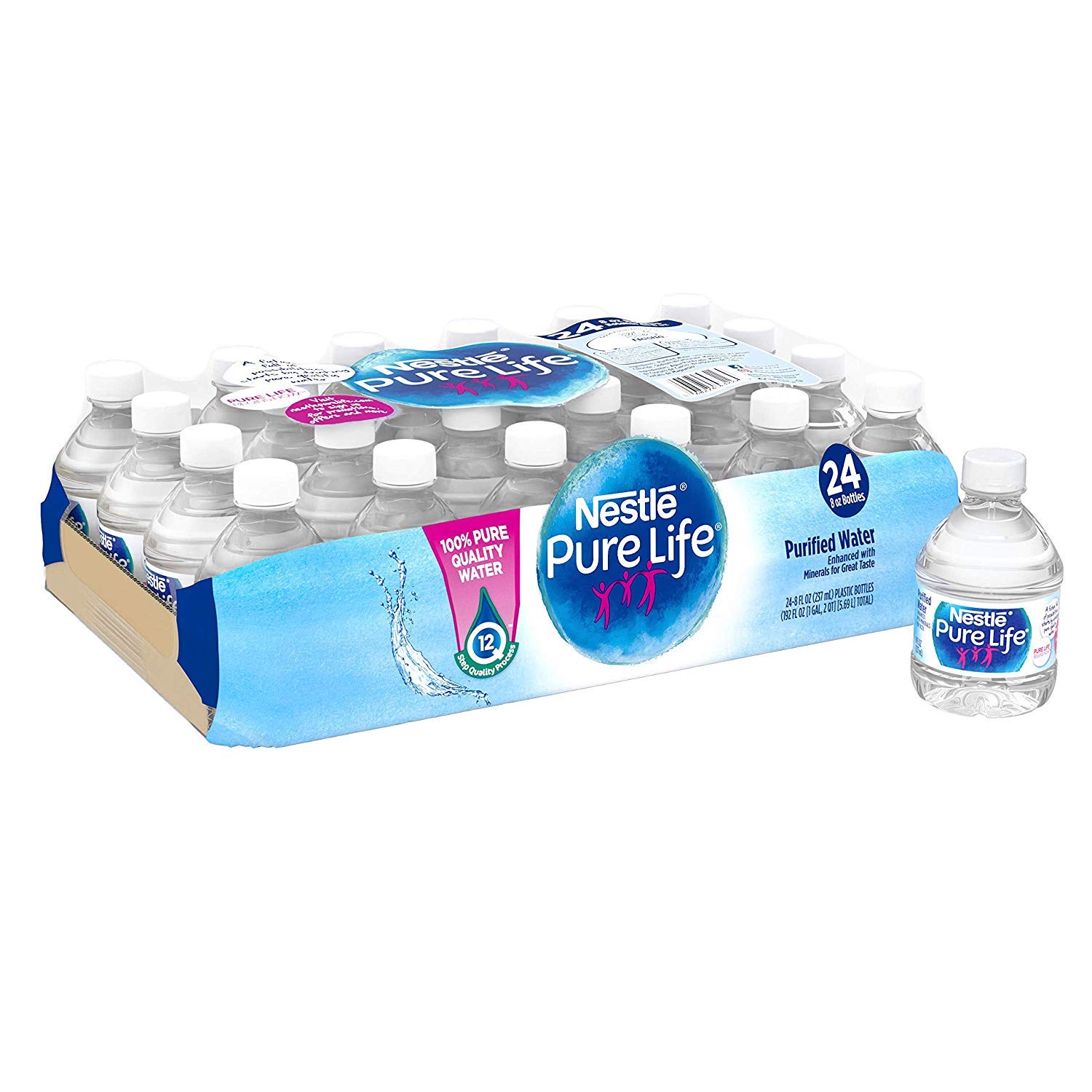 Nestle Bottled Water
5 Non-Food Alternatives to Halloween Candy
1. Themed Toys
Yes, these are cute, and yes, kids will have a blast with them. These super inexpensive giveaways make for a fun time — no sugar added.
Bouncy Balls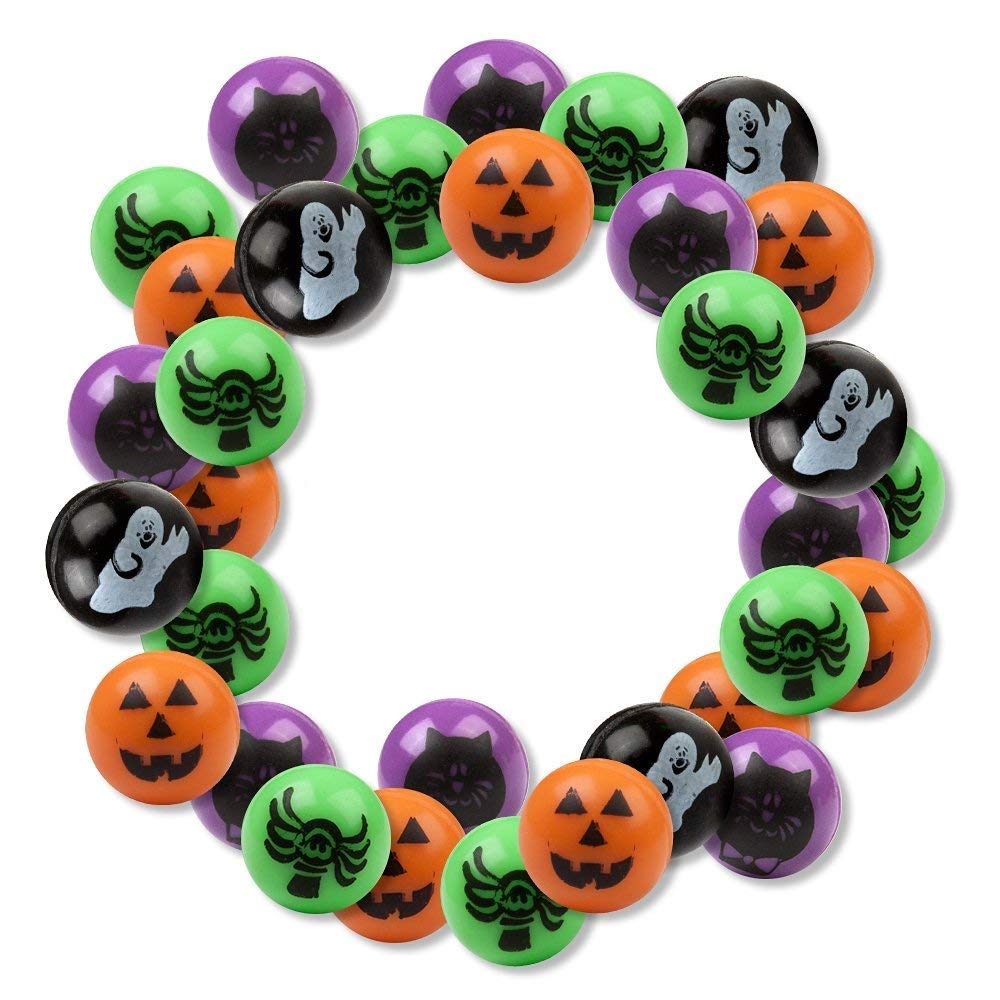 Bright Halloween Bouncing Balls
Finger Puppets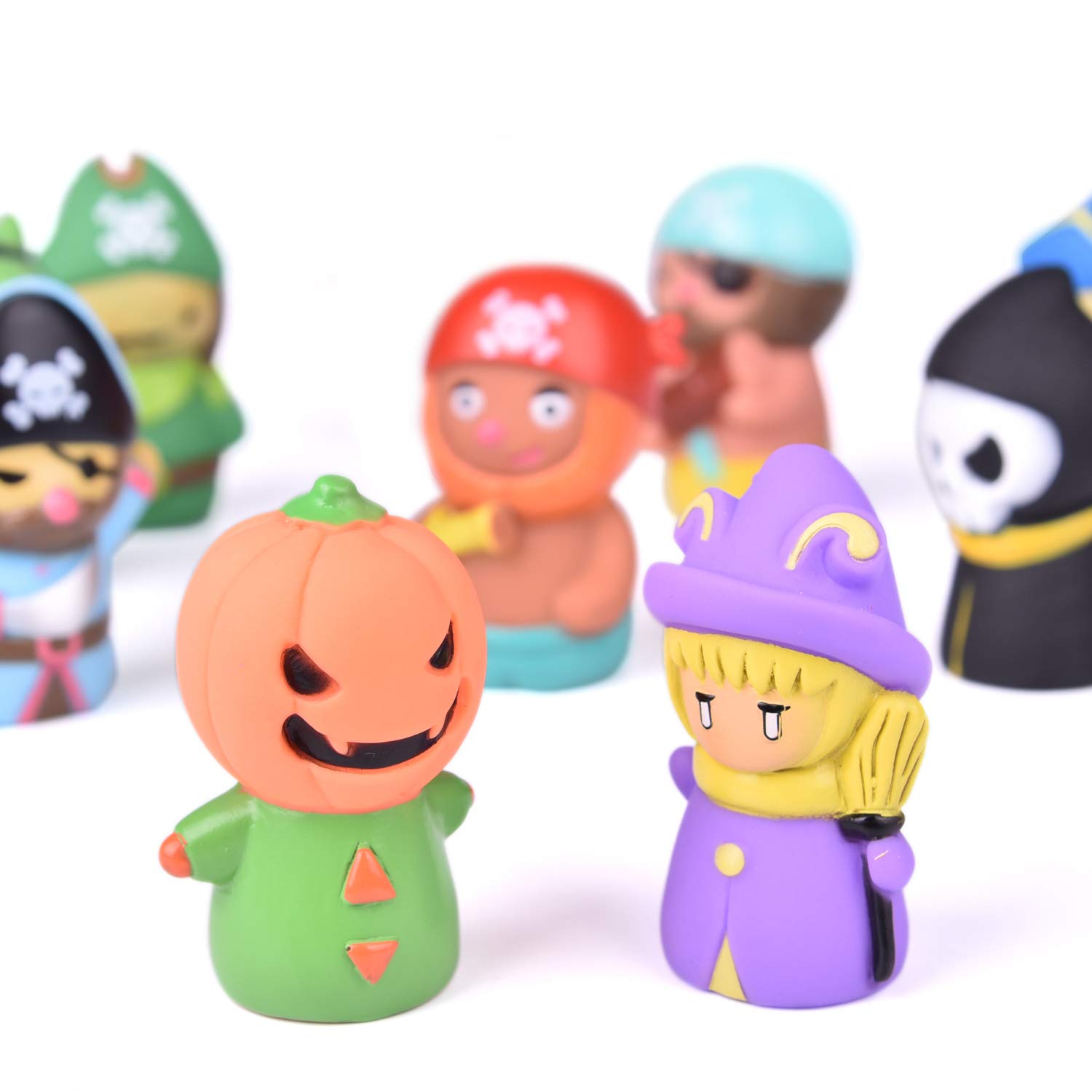 Halloween Finger Puppets
2. Glow Sticks
Pro tip: This was, by far and away, the most popular non-candy treat I've ever given away for Halloween!
Glow Sticks
Neon Glow Sticks Party Pack
3. Bubble Wands
Bubble wands are not only fun, but cost-effective and great for goody bags or one-piece giveaways to trick-or-treaters.
Bubble Wands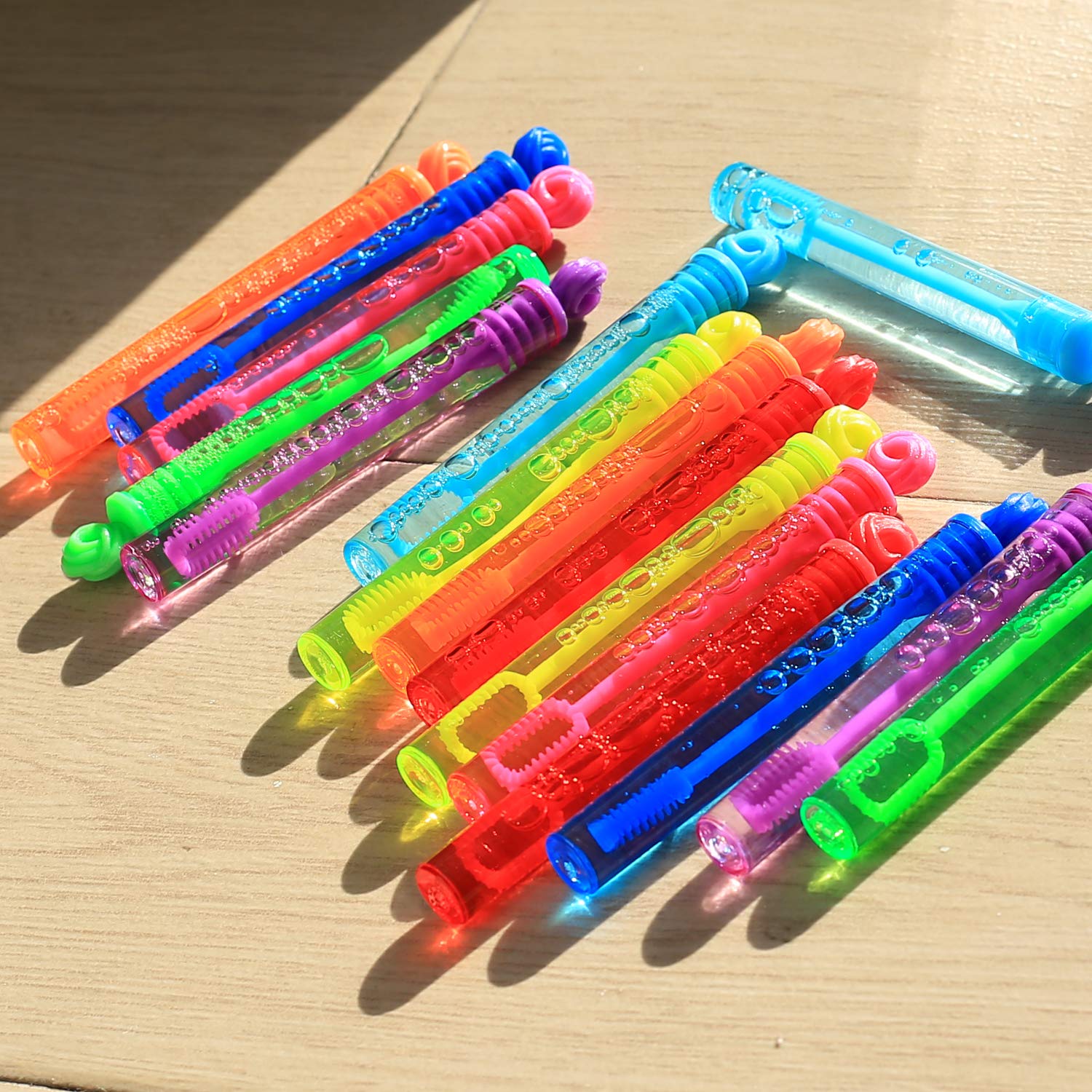 Mini Neon Bubble Wands Party Pack
4. Temporary Tattoos
This one's so much fun, the kids won't even realize you were helping them avoid tooth decay!
Temporary Tattoos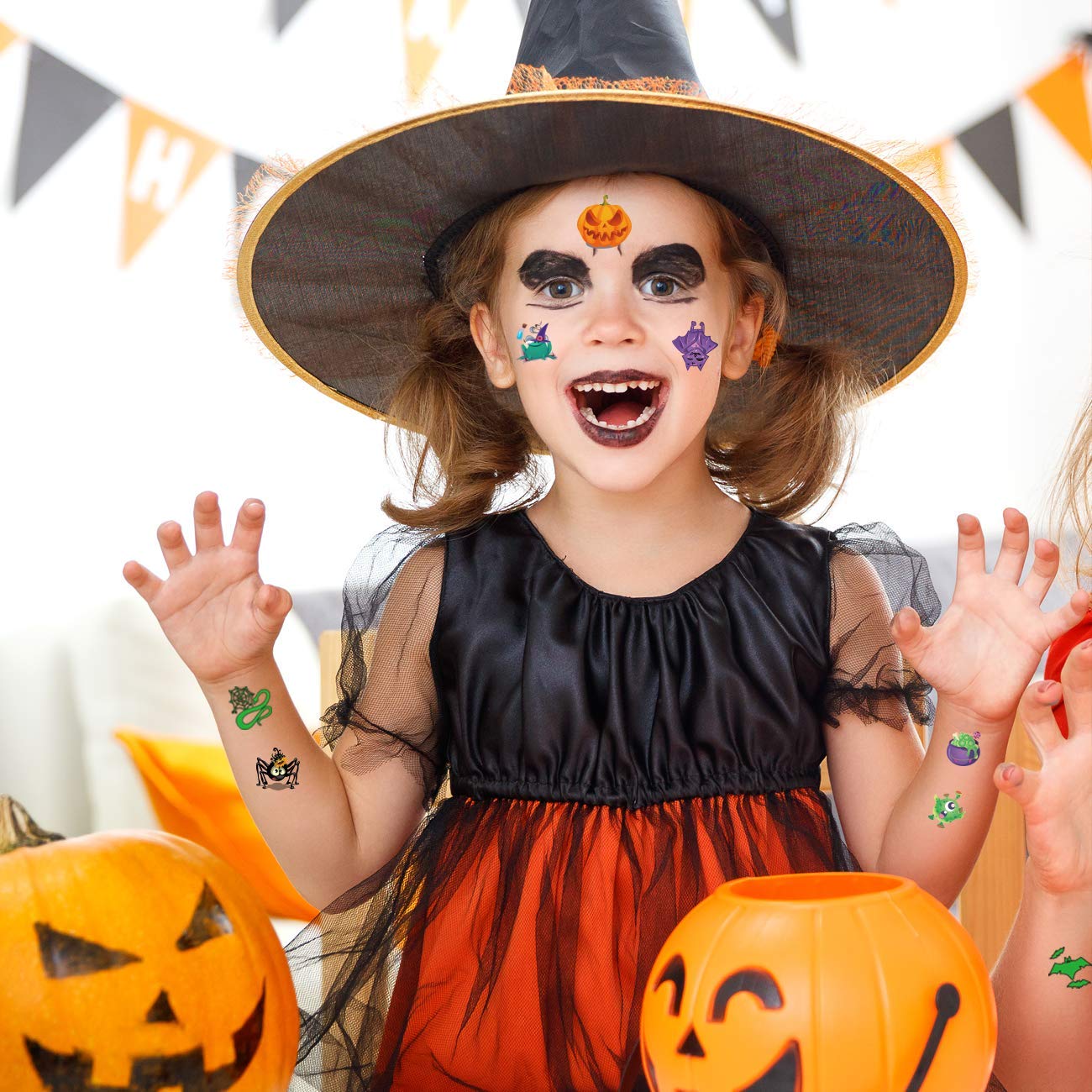 Halloween Themed Temporary Tattoos (including glow-in-the-dark)
5. Gliders
Gliders can last far longer than spooky season, and they make for great games with friends.
Gliders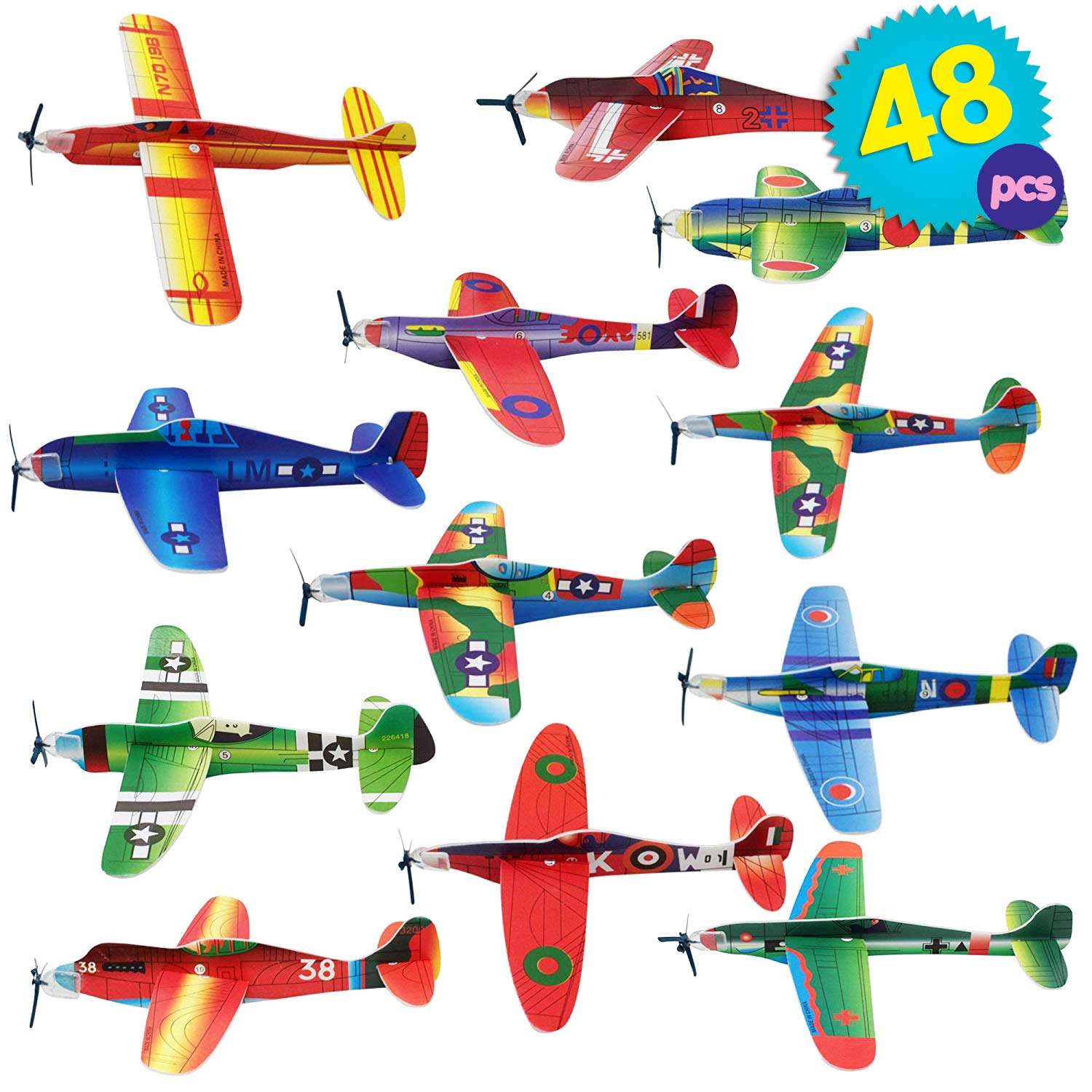 Paper Toy Planes 48 Pack
Worst Halloween Candies & Ingredients for Teeth
If you're not avoiding candy altogether, it's a good idea to know what's worst for your teeth so you can steer clear.
Gummy worms: They're the most acidic. Acid is bad for your teeth because it wears down the tooth enamel, which protects your teeth. This makes it easier for teeth to become chipped or broken. Enamel also insulates the tooth. Damaged enamel can expose the nerves in your teeth, which are extremely sensitive to changes in temperature of the things you eat and drink.
Chewy or sticky: The stickier the candy, the worse it is. The effects of these sticky candies will linger because they stick around, increasing the chance for a cavity. The same goes for dried fruit, which is just as bad for your teeth because of the stickiness and concentration of sugar. Stick to real fruit, which is far less concentrated in sugar and is packed with fiber and water that keep you full.
Hard candy: That's because when it comes to how bad a candy is for your teeth, frequency of exposure is more harmful than quantity. If you eat the candy quickly and brush your teeth and it's over very quickly — as far as your teeth go — it's much better than sucking on a candy all day long, like in the case of a lollipop.
You'll see the below ingredients in a lot of organic and natural brands of candy, including ones that made the list above. These ingredients are not ideal, but they're pretty hard to avoid even in the organic, "healthier" brands of Halloween candy. I recommend avoiding these in general, but okay to make an exception on Halloween:
Soy lecithin
Industrial seed oils (sunflower oil, canola oil, palm oil)
Sugar and cane sugar
These are always bad, in any quantity. Add these to your "never" list and make sure your kids know why.
Corn syrup and high fructose corn syrup (HFCS), which even in moderation are a major cause of heart disease, obesity, cancer, dementia, liver failure, tooth decay, and more.
Artificial coloring (including Red 40, Blue 1, Yellow 6, Yellow 5), which are banned in many countries in Europe and may mutate healthy DNA, contain carcinogens, cause brain cancer, and inhibit nerve-cell development, among other concerns.
TBHQ, an additive to preserve processed foods, which is linked to ADHD in children and has caused liver enlargement and neurotoxic effects in laboratory animals.
Partially hydrogenated oils, a trans fat that increases risk of heart disease with the double whammy of both raising bad cholesterol and lowering good cholesterol. The American Heart Association suggests limiting trans fats to less than one percent of your total calories.
Adopt These 6 Halloween Traditions That Healthy Families Follow
Fill them up with their favorite meal before trick or treating starts. Try a fatty, filling meal with protein and a slow-burning carbohydrate. If you want to be extra sneaky, make something that's your child's favorite so they start off trick-or-treating already feeling satisfied. Also, after a meal, there's more saliva in the mouth, which will help protect your child's teeth against the acid attack from the candy.
Bring lots of water with you! Your kids' teeth are going to be bathed in acid from all that candy, and water helps buffer the acid attack. The best part? Your kids will be thirsty from eating all that candy, and will be relieved you thought to bring water. Here's a tip if you get trick-or-treaters: Keep mini water bottles on ice in a cooler and pass them out chilled. Try it and I promise you'll be a favorite house on the block—the chilled water will re energize both kids and parents and keeps everyone going!
Don't forget the magic of the Great Pumpkin! This is a fabulous tradition that my wife and I thoroughly enjoyed with all three of our daughters. The Great Pumpkin works just like Santa Claus or The Tooth Fairy — let your kids indulge Halloween night, and have them put their leftover candy at the front door. The Great Pumpkin flies through the skies Halloween night and replaces bags of candy with a gift — a new game, clothing, or colored pencil set perhaps. I've also heard of this same concept being called "The Switch Witch." Choose something that works for your family and your kids, and make the tradition your own.
Demonstrate moderation yourself. As a father, this has always been my hardest lesson. My girls were never as likely to do what I would say, as they were to follow my example — especially as they got older. Indulge in some candy, practice good habits, and above all, don't give candy value it doesn't deserve. Don't participate in dentist buyback programs or make candy a reward for good behavior. Kids pick up on this and, psychologically, we don't want them to see candy as something of value.
Use leftover candy for science experiments: Did you know you can use leftover candy for science? We never did this with our girls, but if we'd known about it, we would have! Search Google for "leftover Halloween candy science experiments" for tons of great ideas.
Don't brush right after: It may be counterintuitive, but you want your kids to drink plenty of water right away, then wait at least 30 to 45 minutes after a candy binge before brushing. The acids in candy temporarily weaken enamel, and brushing right after will irreparably damage that enamel.
It's Not As Simple as Cavities and Sugar
I want to be very careful not to oversimplify cavities and sugar. The mouth is a complex ecosystem of microorganisms. Eat the wrong foods, and you throw this delicate ecosystem out of whack, making you more prone to bad breath, gut, heart, and brain health disturbances, and yes, more cavities.
This is why I like to say, what happens in the mouth happens in the body — your oral health impacts virtually every other system in the body! There are many more implications to all this sugar than just a hole in the tooth.
Your tooth is a live organ, constantly losing and regaining minerals, like dollars flowing in and out of your bank account. Losing minerals is natural, but when the tooth can't regain minerals faster than it loses them, you get a cavity, or, to use the bank account analogy, a "deficit" in funds.
Teeth are constantly in a process of either losing minerals or gaining back those minerals, and what you eat determines all of this. You can learn more about how this works in kids in my article about reversing tooth decay in kids.
Sugar also doesn't just impact oral health; it impacts overall health too. New research is starting to find that our levels of sugar consumption are making sugar a toxin that could be a driving force behind many diseases, such as heart disease, diabetes, Alzheimer's, and breast, endometrial, and colon cancers.
All of that said, I do expect my readers to indulge a little on the holidays. Take this information and make better choices for yourself and your family. And make sure to discuss it with your kids, too!
I hope I've shown you that it is possible to enjoy Halloween while at the same time sticking to your values (and without being "that" person in the neighborhood who passes out toothbrushes…I know my daughters are grateful I'm no longer doing that.)
Wishing you and your families a happy and safe Halloween!
Learn More:

The Best Electric Toothbrush for Kids