Cold sores, also known as fever blisters, last for about two weeks and then clear up on their own. However, treating them early can help them clear up faster and is the best way to reduce the duration of the outbreak and the severity of your symptoms.
The best treatments to get rid of a cold sore fast are:
Over-the-counter Abreva (docosanol)
Viroxyn Professional
Propolis
Apple cider vinegar
Essential oils (tea tree oil, peppermint oil, ginger, thyme, hyssop, and sandalwood)
Lemon balm
Kanuka honey
Zinc oxide cream
Aloe vera gel
Lysine
Prescription medications (acyclovir, valacyclovir, famciclovir, and penciclovir)
1. Abreva (Docosanol)
At the first sign of a cold sore breakout, usually a tingle or mild itch, apply a topical antiviral like Abreva (docosanol).
No cold sore remedy will cure a cold sore within 24 hours. However, you can shorten the duration of an outbreak if you catch it early.
Docosanol is the only FDA-approved over-the-counter medication used to treat cold sores. When applied 5 times daily, it can speed the healing process by about 18 hours.
According to the best available evidence, Abreva shortens the length of a cold sore to 4-7 days (rather than 8-11 days without Abreva).
It also reduces the length of symptoms like burning, itching, and tingling.
My Pick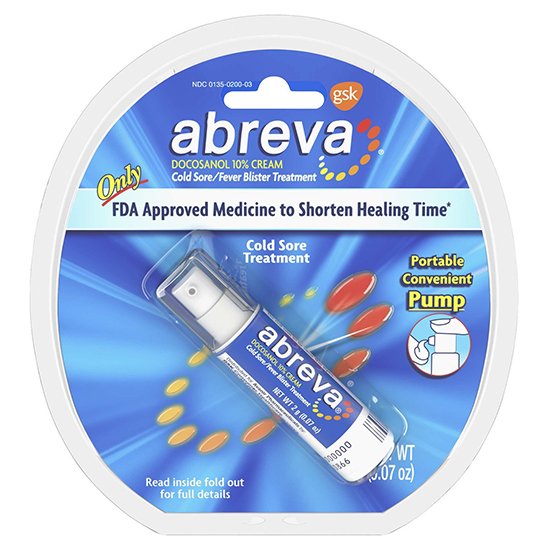 Abreva Docosanol10% Cream
Get Dr. B's Dental Health Tips
Free weekly dental health advice in your inbox, plus 10 Insider Secrets to Dental Care as a free download when you sign up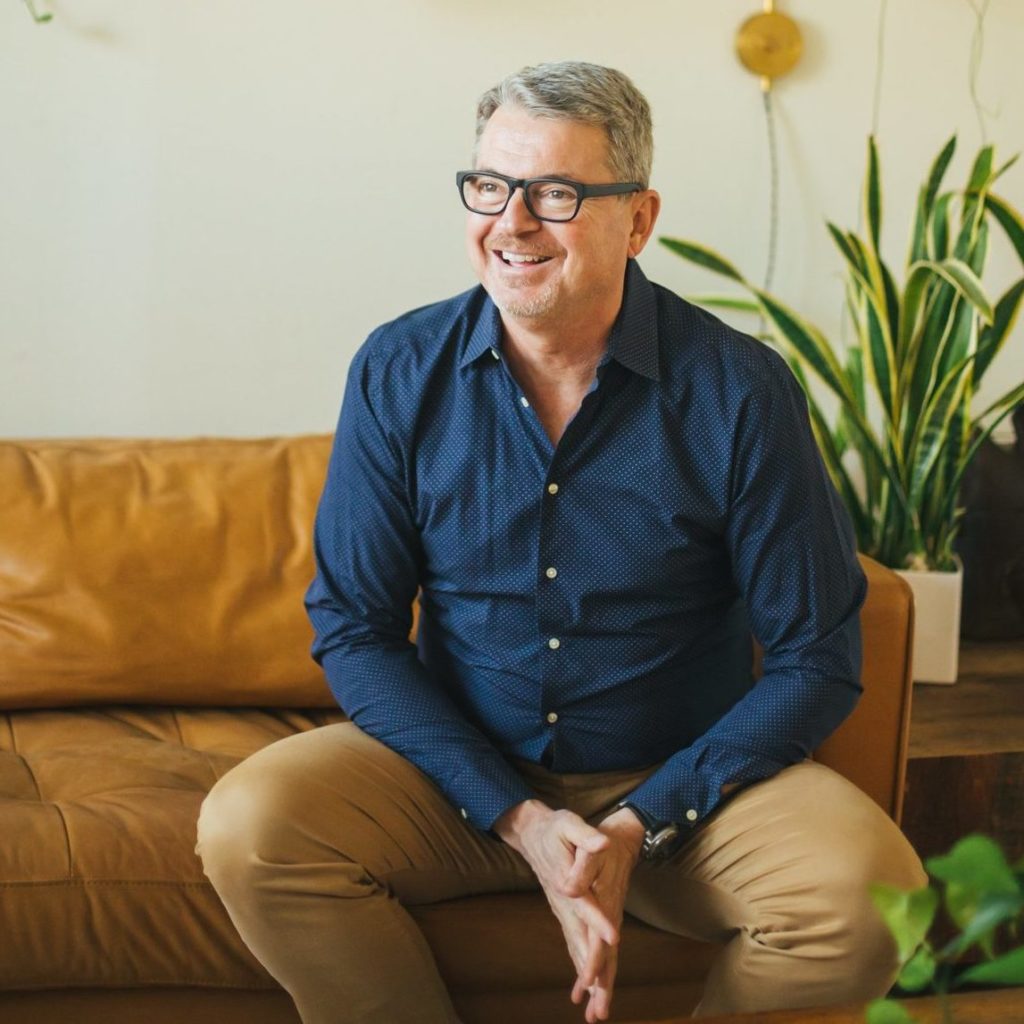 2. Viroxyn Professional
Available only through a dentist, Viroxyn is an over-the-counter topical treatment that may shorten cold sure duration.
The only clinical trial on the use of Viroxyn and Viroxyn + Abreva found that Viroxyn alone produced better healing time than Abreva.
Viroxyn shortens a cold sore outbreak to an average of 4 days. The same study found that Abreva alone shortened outbreaks to 7.6 days and no treatment led to an average of 11.5 days to healing.
3. Propolis
Bee propolis, found in bee pollen, is an effective cold sore remedy.
One study found that propolis had an antiviral effect against HSV-1 and HSV-2 cold sore viral strains. Research published in 2016 suggests propolis effectively treats HSV-1 when combined with acyclovir (a prescription antiviral).
My Pick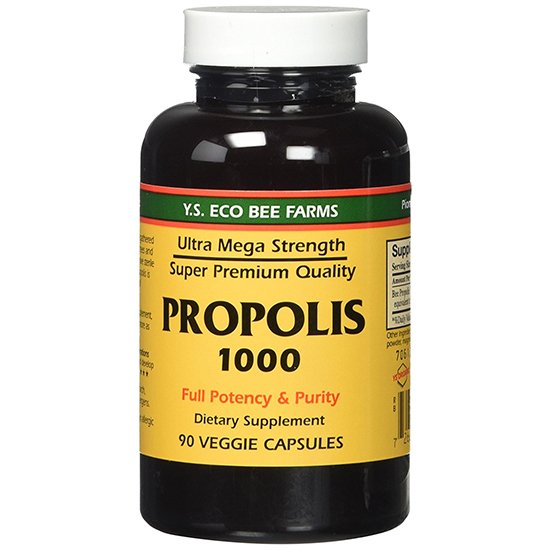 YS Bee Farms' Bee Propolis 1000mg Capsules
4. Apple Cider Vinegar
Apple cider vinegar (ACV) is a popular home remedy for cold sores. Apple cider vinegar is used for cold sores because of its antibacterial and antiviral properties.
Dilute it at a 1:10 ratio (1 part ACV, 10 parts water) and use a cotton swab or cotton ball to dab it on a cold sore. Repeat this 1-2 times every day until the cold sore scabs, then heals by shedding the scab.
Don't use it at full strength, as it is too acidic to be directly applied to skin.
5. Essential Oils
Some essential oils may be helpful in fighting cold sores. Essential oils that may treat cold sores include:
Tea tree oil
Ginger oil
Thyme oil
Hyssop oil
Sandalwood oil
The effectiveness of essential oils for cold sores is generally anecdotal or based on lab studies, not clinical trials. However, peppermint, ginger, thyme, hyssop, and sandalwood oils all show promise in fighting acyclovir-resistant HSV-1.
Always dilute essential oils with a carrier oil, like coconut or almond oil, before applying to the skin.
6. Lemon Balm
Extracts from the Melissa officinalis plant (lemon balm) have antiviral properties that may kill the viruses responsible for cold sores (HSV-1 and HSV-2).
Lemon balm is an herb in the mint family. It's available as a tea, supplement, extract, and topical ointment or lotion.
7. Kanuka Honey
A 2019 clinical trial found kanuka honey effectively treated cold sores. Both kanuka honey and the prescription antiviral medication acyclovir effectively reduced the length of the cold sore outbreak and symptoms like pain and itching.
Kanuka honey (not to be confused with manuka honey) is found primarily in New Zealand and Australia. Kanuka honey naturally contains compounds of hydrogen peroxide, which may be one reason it effectively treats cold sores.
8. Zinc Oxide Cream
Topical zinc oxide cream might decrease the length of a cold sore outbreak. Research published in 2001 found that zinc oxide/glycine cream reduced the length of a cold sore outbreak by about 1.5 days (similar to Abreva/docosanol).
Zinc oxide cream is often used to treat diaper rash in children.
9. Aloe Vera Gel
Topical use of aloe vera gel may effectively treat cold sores.
10. Lysine
L-lysine is an amino acid that may prevent and treat cold sores when taken as a supplement.
In a 1987 clinical trial, lysine supplements taken for 6 months decreased the occurrence of cold sores and severity of cold sore symptoms. A 2015 Cochrane review found no efficacy for lysine supplements for cold sores.
While research doesn't give us a clear answer, lysine supplements are available in tablet and topical form. You can also eat foods high in L-lysine:
Grass-fed beef
Pastured chicken
Pork
Cheese products
11. Antiviral Medications to Treat Cold Sores
Abreva (docosanol) is the only over-the-counter topical cream approved by the FDA to treat cold sore outbreaks.
For recurring cold sores or a prolonged cold sore infection, your doctor may prescribe an antiviral medication like:
Acyclovir (Zovirax, Xerese): Oral tablets or topical cream
Valacyclovir (Valtrex): Oral tablets
Famciclovir (Famvir): Oral tablets
Penciclovir (Denavir): Topical cream
Medicated gels may help to create a clear barrier on top of the cold sore, which can also help you talk, eat, and drink more comfortably.
Benzyl alcohol products like Zilactin may help to dry out the area and reduce the pain of a cold sore. No research has proven it's effective like Abreva for shortening or treating cold sore infection.
Make sure all creams or gels are applied without touching the sore directly, as herpes simplex can spread to the fingertips.
As with any medication, follow all directions closely and let your doctor know if you experience any new or unexpected symptoms. In rare cases when a viral infection becomes serious, you may require IV injection of prescription antivirals.
How to Treat Cold Sore Pain
Home remedies and medications can reduce the pain caused by a cold sore. For effective cold sore pain relief, try:
Ice or a cold compress
Anti-inflammatory medication like ibuprofen
Pain relievers like Tylenol (acetaminophen)
Benzocaine or lidocaine gel (Orajel) to numb the affected area
Be sure not to touch or pick at your cold sore, as this can extend the length of your infection and cause more pain.
When to Call a Doctor
Cold sores usually clear up within 2 weeks without treatment. For most people, fever blisters are not dangerous, but some situations may indicate you need to contact a physician:
A cold sore that lasts more than 2 weeks
A cold sore outbreak accompanied by fever and sore throat (this happens most often during your first cold sore)
Recurring cold sores (multiple times each year) — your doctor may prescribe a daily antiviral to reduce future outbreaks
Severe pain
Cold sores that appear near the eyes
Cold sores that have spread to parts of the body other than the face
Cold sores with eczema (atopic dermatitis) — if the cold sore virus spreads onto open eczema sores, it can lead to a serious complication known as eczema herpeticum
Cold sores in babies (they're often mistaken for canker sores, so you may want to ask your pediatrician if you're unsure)
What Not to Do with a Cold Sore
Certain habits or actions may interfere with the healing process and worsen the symptom of a cold sore. For optimal healing:
Don't touch a cold sore. Any time your hands come into contact with a cold sore blister, they can carry the virus to other parts of the body or other people. Touching the sore may also spread other bacteria into your cold sore. If you must touch a cold sore (or do so accidentally), wash your hands immediately.
Don't pop a cold sore. Unlike a pimple, a cold sore will get significantly worse and probably spread if popped as the fluid is exposed to more of your skin.
Don't scrub a cold sore. The irritated skin around your cold sore will probably hurt worse if you wash it vigorously.
Don't pick at the scab on a cold sore. Ripping off the scab that forms around a cold sore can leave permanent scars. Let the scab fall off on its own, which usually happens a few days after it forms.
Avoid kissing oral sex until your cold sore is completely healed. HSV strains can spread via oral sex, so steer clear of intimate contact with your partner during the outbreak.
Stay away from very spicy or acidic foods. These can cause a burning sensation that will make your cold sore outbreak even more unpleasant.
How to Prevent Cold Sores
You can prevent cold sores by supporting your immune system and taking simple steps, such as using sunscreen and regularly replacing your toothbrush. Over time, you may learn that certain stressors can trigger outbreaks and take care to avoid them.
Takeaways: How to Get Rid of a Cold Sore
Cold sores are caused by a virus known as HSV-1 (and occasionally, HSV-2). Symptoms like tingling, itching, or burning generally start 2-10 days after exposure to HSV-1, according to the American Academy of Dermatology.
For most people, a cold sore outbreak lasts about 2 weeks. You can shorten the outbreak with over-the-counter antivirals like Abreva.
Many home remedies, like bee propolis or kanuka honey, may fight cold sore infections.
You can treat cold sore pain with ice, a cold compress, or anti-inflammatory or pain relieving medications.
Avoid touching/picking at a cold sore, as this could spread the infection or worsen the outbreak.
If you have severe pain, open eczema sores near your cold sore, or experience frequent cold sore outbreaks, call your doctor.