October is National Dental Hygiene Month. National Hygiene Month is about raising awareness around proper hygiene and brushing and flossing technique. But it's also about honoring the tremendous work that hygienists do to screen for disease, teach us about prevention, and perform a physical cleaning of the teeth and gums that isn't just a "cleaning" – but a necessity to prevent diseases of both the mouth and the body.
In honor of raising awareness around hygiene and the work that hygienists do, below are five essential habits for dental hygiene.
Why Teeth Cleanings and Dental Hygiene Matter
Hygienists are some of our most important healthcare professionals, but sometimes one of the least appreciated.
Hygienists do a whole lot more than clean your teeth. Hygienists are on the front lines, which I like to call the practice within a practice. They screen for a whole host of diseases, including oral cancer and periodontal disease. The teeth cleaning you get from your hygienist protects your heart. Hygienists teach the preventive practices like brushing and flossing which are essential to not only preventing disease in the mouth but the entire body – and ultimately leading to a painfree life.
Hygienists are also the healthcare professional that you see the most of. Think about it – who do you see more often than every six months? You might even get a haircut fewer times per year than you see the hygienist! This gives hygienists the highest potential to educate patients on preventative care and means that they have a lot to offer, which is why Obama's new health care plan set aside more money in the hygiene area to allow hygienists more time to teach about prevention.
Hygienists sit in one position for an entire hour per appointment while they physically scrape away the plaque and build up around teeth and gums. It's no easy job. Hygiene isn't permanent, just like bathing, so it's crucial to get your cleaning every 6 months because no cleaning can make plaque and bacteria in the mouth discontinue to build up.
Without the fabulous work of the hygienists in my office, there is no way I could do the work that I do. Not only that, without the work of our hygienist, Tami, I would be providing incomplete care.
Get Dr. B's Dental Health Tips
Free weekly dental health advice in your inbox, plus 10 Insider Secrets to Dental Care as a free download when you sign up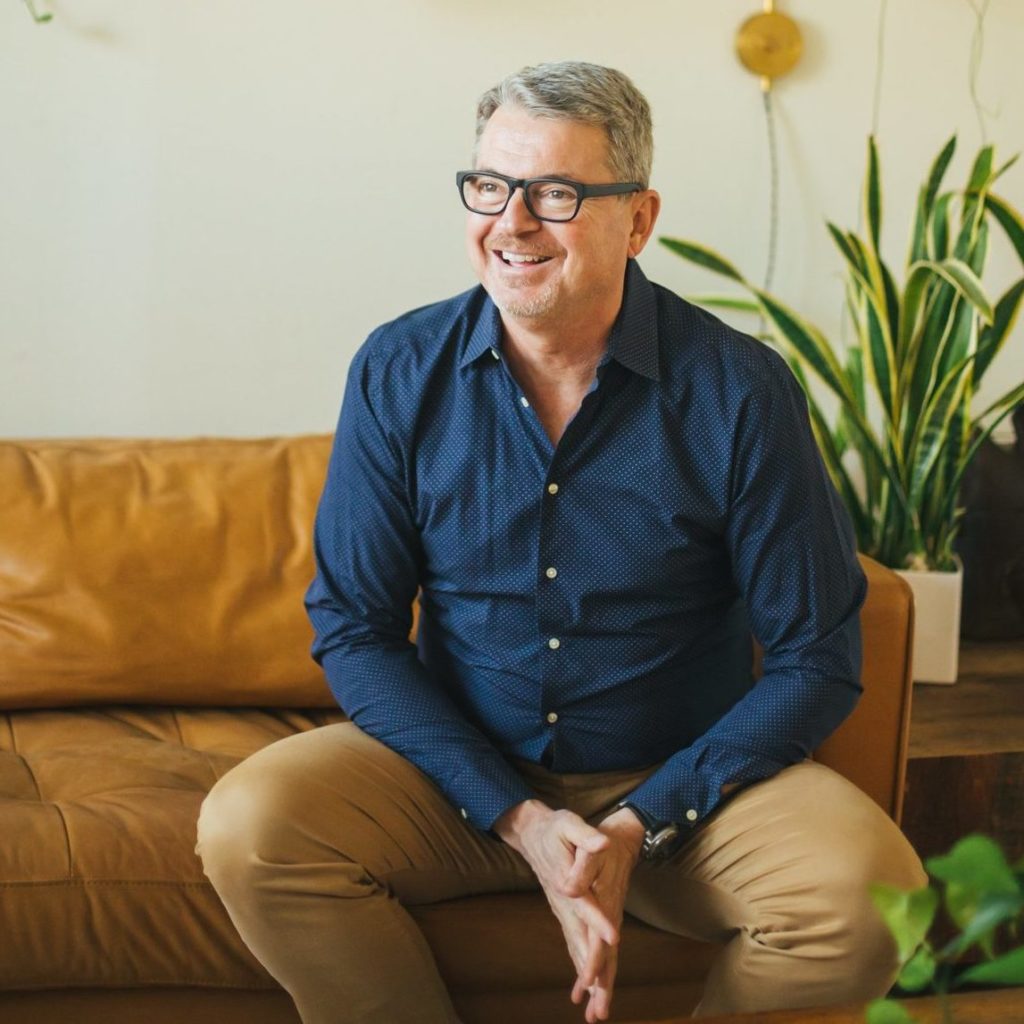 5 Essential Habits for Keeping Your Teeth Clean and Healthy
1. Straighten Your Teeth
Teeth that are straight and in proper alignment are more resistant to plaque buildup and more self-cleaning than crooked teeth. Straight teeth are easier to floss and easier for the hygienist to clean! Click here for why straightening your teeth with Invisalign can help your teeth stay clean.
When teeth are twisted and crowded, the hygienist's cleaning instrument isn't as effective, which allows bacteria to escape removal from your teeth during a cleaning.
2. Brush With the Right Technique
Grip your toothbrush like a pencil. Use small, circular motions. Don't use a lot of pressure – I cannot tell you how many patients have scrubbed so hard that they have literally scrubbed away precious tooth enamel.
If you use an electric toothbrush, see my video on how to brush properly with an electric toothbrush here.
3. Floss At Least Once Daily
My favorite analogy to explain this one is this: Imagine you are painting a fence. Would you paint the front and the back of the fence and leave the insides of the wood bare and without paint? No! If you are brushing but not flossing, you're only doing half the job – and the inside surfaces of your teeth are exposed to risk of cavities and decay.
4. Get a Regular Teeth Cleaning and Check-up
Getting a regular teeth cleaning is critical to your oral health just as bathing regularly is critical to not being stinky. As soon as you get a teeth cleaning, guess what happens? Bacteria and plaque begin to build up all over again – it's unavoidable, because we all have to eat. See your dentist regularly to get a check-up to screen for cavities and diseases and get a regular teeth cleaning to remove plaque build up and protect your heart and your teeth from inflammation and disease.
5. Choose Your Dentist Wisely
Don't take lightly the task of choosing your dentist. Just like your doctor or surgeon, your dentist has the potential to make tremendous impact on the health of your mouth and entire body – for better, or for worse. See my guide for how to choose an awesome dentist who will keep your teeth looking young, healthy and pain free for your whole life here. Also make sure your dentist sees the value of a skilled hygienist and hires accordingly; for the reasons above, your hygienist has the potential to have a huge positive effect on the health of you and your family.
Mark Burhenne DDS
Learn More:

What to Eat—And What to Avoid—to Heal Cavities Naturally