As many people empty medicine cabinets of beauty and wellness products, it's important to know the best natural toothpaste to sub in for standard pastes. If you're looking for the best toothpaste, it's important to start with understanding what should be in (and what shouldn't be in) the product you choose.
Let's look at how to find a great natural toothpaste, plus my top picks.
Ingredients to Avoid in Toothpaste
I go into detail about the worst toothpaste ingredients in my article on DIY toothpastes (read it here), but here's a quick list of what I recommend you avoid:
Sodium lauryl sulfate (SLS) (closely connected to canker sores)
Artificial colorings
Fluoride (it's unnecessary now that hydroxyapatite toothpastes are available; plus, it's harmful if swallowed in large quantities)
Titanium dioxide
Highly abrasive ingredients
Some "natural" toothpastes also contain essential oils—even the ones on my list below. While some essential oils are great for the oral microbiome, like aniseed oil, others can be highly bactericidal. That's not great, since they can kill some of the bacteria your mouth needs to stay healthy.
Even if your toothpaste is free of the worst ingredients, pay attention to the scent. If it's incredibly strong, there's a chance there's a lot of essential oil content that could potentially do more harm than good in the long run.
Another ingredient I question is glycerin. I've read that it can interfere with remineralization. I've been unable to find conclusive evidence of that, and I can't say it's ever been a problem for me personally or for one of my patients. Glycerin is pretty much impossible to avoid glycerin in toothpaste (unless you make it yourself) but if you're avoiding glycerin, Earthpaste (listed below) doesn't have it in its ingredients.
Do you actually need toothpaste?
While the act of teeth brushing helps disorganize your biofilm, toothpaste does very little to actually clean teeth. In fact, this is why I dry brush all the time—in the car, or on the go, when I can't access a sink. Dry brushing works just fine.
I know most of us are so used to our brushing routine that getting rid of toothpaste would be weird. That's okay! There are some great toothpastes out there for reversing cavities or achieving other oral health goals. (As an aside, though, the amount of toothpaste actors use in commercials is way too much! When you use toothpaste, you need just a pea-sized amount on your brush.)
Toothpaste is nowhere near as important as the actual brushing.
In the past, I've recommended prescription-strength fluoride toothpaste to my patients with cavities. But I've been uncomfortable with fluoride for decades now. I raised my daughters without ingestion of fluoride… or cavities. Why?
CDC research suggests that kids are using way too much fluoride toothpaste. Since too much fluoride can cause fluorosis, why not try something just as effective without the risks?
Best Natural Toothpastes
Best for reversing cavities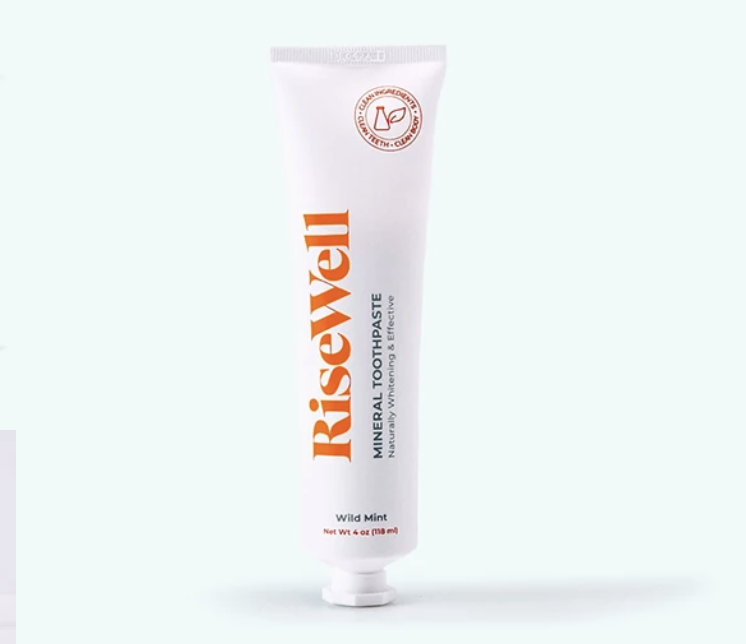 RiseWell Mineral Toothpaste
I recommend hydroxyapatite toothpaste as an alternative to fluoride. It's safe for all ages. My granddaughter has had her teeth brushed with a hydroxyapatite toothpaste since her first tooth, and no cavities yet!
Best for sensitivity and whitening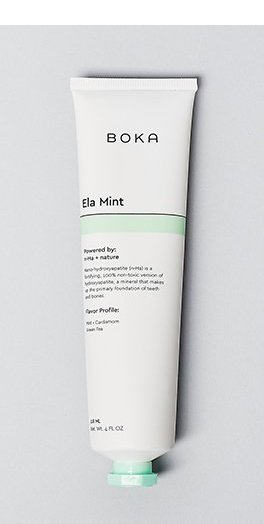 Boka Ela Mint Toothpaste
The active ingredient, nano-hydroxyapatite, not only remineralizes teeth but is great for whitening and sensitivity. The mint cardamom flavor is wonderful.
Best for oral microbiome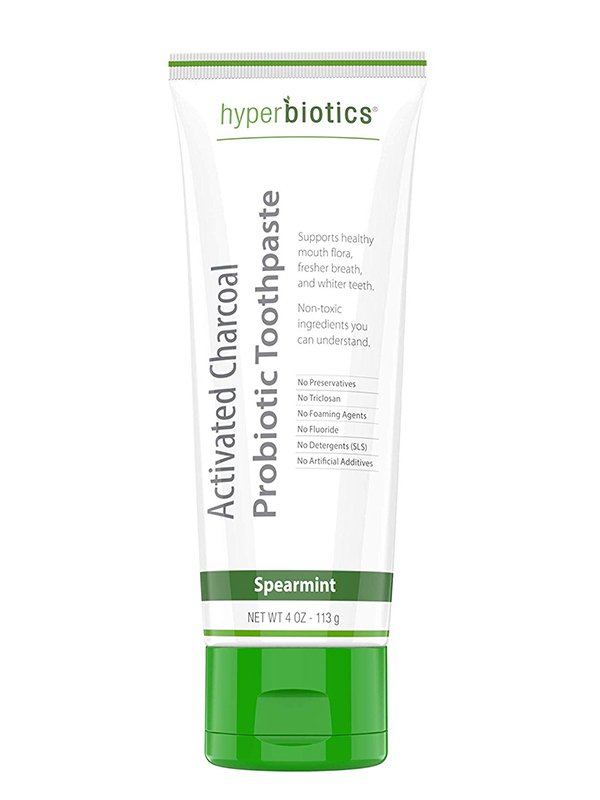 Hyperbiotics Charcoal Toothpaste
Hyperbiotics includes some of the most beneficial bacteria strains for the mouth in their charcoal toothpaste. Plus, it's made with activated charcoal, which is good for staining.
Vegan & SLS-Free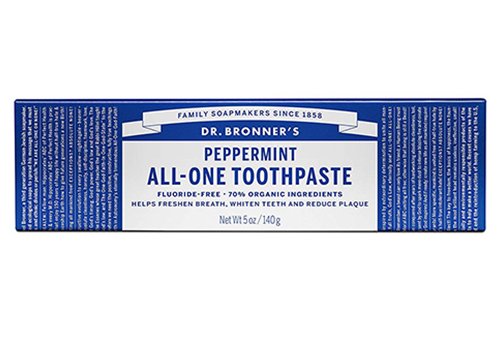 Dr. Bronner's Peppermint Toothpaste
Dr. Bronner's is an all-around great toothpaste that's not too sweet. It foams very little which makes it easier to brush for longer.
Cleanest Ingredients & Glycerin-Free
Redmond Earthpaste Lemon Twist
Since peppermint is a neural stimulant, I recommend this lemon flavored one before bed. Earthpaste is about as clean as it gets with their ingredients—and they're the only ones who don't use glycerin.
DIY Toothpaste Recipes
Would you rather make toothpaste yourself? I've put together several recipes that you'll love.
When making your own toothpaste (which is less overwhelming than it sounds!), stay away from acidic ingredients that can cause enamel erosion. You should also greatly limit essential oils, if you use them at all.
Finally, do not use hydrogen peroxide.
I've developed several DIY toothpaste recipes that you can make at home with minimal cost and effort:
Learn More:

The Complete Guide to DIY Toothpaste (And The Recipe I Use)