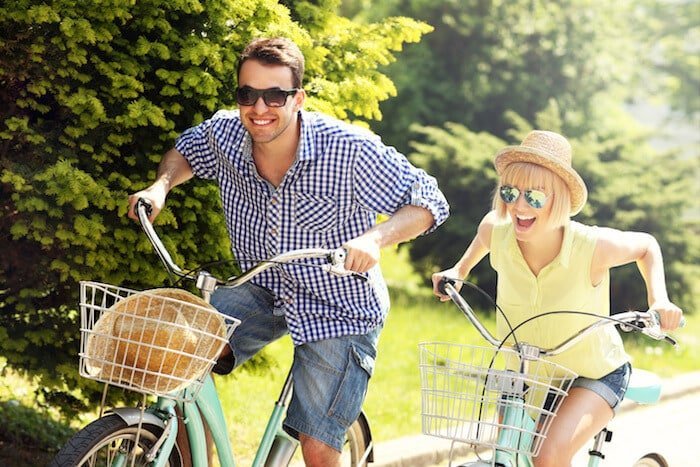 I am honored to have Dr. Eva Selhub write this piece for Ask the Dentist. Besides loving her most recent book, I love that she has put forth here in such a concise, easy way what I've been saying to my patients almost every day. I love it when we talk about quality, not the quantity of sleep.
We need more collaboration between dentistry and medicine when it comes to early diagnosis of sleep issues and I am thankful to have enlightened physicians such as Dr. Eva writing for us and pushing the boundaries of sleep health. If you have any questions for Dr. Eva, feel free to leave them in the comments below! – Dr. B
Though most doctors ask patients about sleep, their questions are usually relegated to "How is your sleep?" and "How many hours do you sleep?"
The problem I have with these questions is that most patients, aside from those individuals who come to me because of poor sleep, will often answer "fine" to the first question and may even answer "seven to eight hours" to the latter question, while complaining of fatigue, low energy and a slew of other health complaints like low libido, inability to lose weight, fibromyalgia, memory problems or anxiety.
The thing is that many health problems or complaints are caused by or at the very least, made worse, by poor sleep. So for me, it is more important to find out about the quality of someone's sleep, rather than just the quantity. I want to know:
Do you feel rested upon awakening in the morning?
How quickly do you fall asleep when your head meets the pillow?
How often do you feel tired during the day?
How many cups of coffee or caffeine do you need to wake up in the morning?
How many stimulants do you generally ingest in the evening?
Do you snore or does your partner say you snore loudly?
Do you have more musculoskeletal pain when you awaken in the morning?
Has anyone ever told you that you stop breathing intermittently when you are sleeping?
Do you sometimes awaken with a headache?
These are just a few of the questions I ask, but as you can see, the questions are a lot more in depth and look into the quality of sleep. If you have slept eight hours and you are still tired upon awakening, or you immediately fall asleep when your head hits the pillow, you are likely sleep deprived and not getting quality sleep.
Why Is Sleep Quality So Important?
Sleep provides your brain and body with the chance to rest and recuperate fuel sources so that you can thrive the next day. Just like food, quantity is not necessarily as good as quality. Lack of quality sleep can wreak havoc on your immune system, hormones, weight, muscle and bone mass, hormones, brain function, your heart and even your DNA.
When you sleep, your stress system is muted, cortisol levels drop, the immune system recalibrates and strengthens itself, your brain consolidates memory and information you have gathered during the day, and your body naturally releases hormones, including growth hormone, a hormone that plays a major role in growth and protein, fat, and carbohydrate metabolism.
When sleep deprivation occurs, even at a modest level, inflammation can ensue, the stress response and stress hormones will rise into action and growth hormone levels drop. The result: fatigue, loss of muscle mass, weight gain, memory loss, and feelings of anxiety, depression or sadness, and the list goes on.
If you are not rested upon awakening, fall asleep too quickly the minute you sit down, have headaches frequently, fibromyalgia, constant fatigue, need to pump yourself up with caffeine, snore or can't breathe through your nose thanks to allergies, you want to check with your healthcare provider for a possible disorder like sleep apnea, sleep disordered breathing, upper airway resistance syndrome (UARS), restless leg syndrome, thyroid disease or reflux disease (heartburn can keep you from sleeping).
In the meantime, you may want to try one or more of these methods to improve your sleep:
1. Meditation Before Sleep
Developing a meditation practice before bed can lead to a quieter mind and body and more restful sleep. You can listen to a guided relaxation, calming music, or try progressive muscle relaxation: Tense each muscle group for five seconds and then allow those muscle to relax for 30 seconds starting from the soles of your feet to the top of your head.
2. Practice Some Stimulus Control
Go to bed only when you are sleepy, awakening at the same time every morning, and avoid napping. Use your bed only for sleep or sex. Keep the bedroom atmosphere quiet, dark and at a comfortable temperature, and avoiding fluids after 8pm. Keep electronics in another room. Avoid foods and drinks containing caffeine, sugar, or alcohol in the evening hours when possible.
3. Check Your Bed
Your bed may not be comfortable or supportive enough to allow you to get into deep sleep, especially if you have pain to begin with. Consider changing your mattress, get a body pillow that can support your body and avoid the parts that hurt touching the mattress, and see what height pillow helps you get better sleep.
4. Exercise in the Morning, Relax in the Evening
Train your body to move and use up the high levels of morning cortisol by exercising. For some people, exercising in the evening offsets the stress hormones making sleep more difficult. Use the evening time to relax and rest, letting those cortisol levels come to a low as they are meant to.
5. Consider Nature's Remedies
There are many natural remedies that can help you achieve better sleep including vitamins, supplements and aromatherapy. These can include minerals like magnesium, teas like chamomile or lavender, and aromatherapy like lavender.
6. Play Catch Up
You can "catch up" on your sleep loss by taking naps. However, for those individuals who have a hard time falling asleep, naps are not recommended. In general, naps should be limited to about twenty-five minutes.